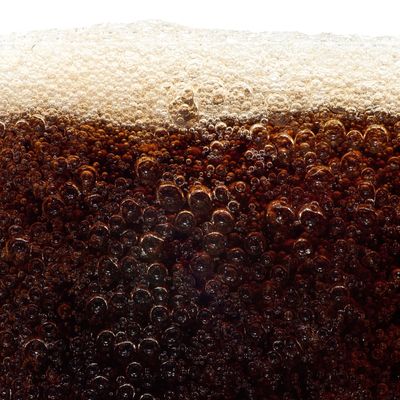 Ah, refreshing!
Photo: Chris Stein
It won't make soft drinks any healthier, but some crazy new technology on the market will at least make them ecofriendlier. A Swiss start-up called Climeworks says it's created the first commercially viable "carbon capture and storage" business. Basically, the idea behind this technology, which has existed for years, is to suck harmful CO2 gases out of the air and recycle them for commercial uses, undoubtedly the coolest of which is putting fizz in sodas without burning any additional fossil fuels.
Despite the environmental advantages, though, it's hard to make a profit doing it, but Climeworks believes it's found a way. Its method has made the company a finalist for Richard Branson's Virgin Earth Challenge, a contest with a $25 million prize, and while Big Soda reps are staying mum about their interest right now, a Climeworks rep tells Bloomberg they're talking to "the biggest fizzy-drinks company in the world" (which kind of narrows it down) and expect to ink a deal before summer.
Climeworks' first customer is already signed up: a greenhouse in Zurich that plans to blast plants with carbon dioxide in order to maximize their photosynthesis potential. The factory will go operational this summer — a building filled with what co-founder Christoph Gebald says are simply a bunch of "low tech" steel boxes that have a couple of openings and a suction mechanism to trap the gas against a filter. Even a soda carbonated via carbon capture would still release all of its CO2 back into the atmosphere whenever it's opened, but this ecofriendly method would at least let soda-makers, and possibly even eventually at-home DIYers with a SodaStream, add the bubbles in a way that helps defeat global warming.