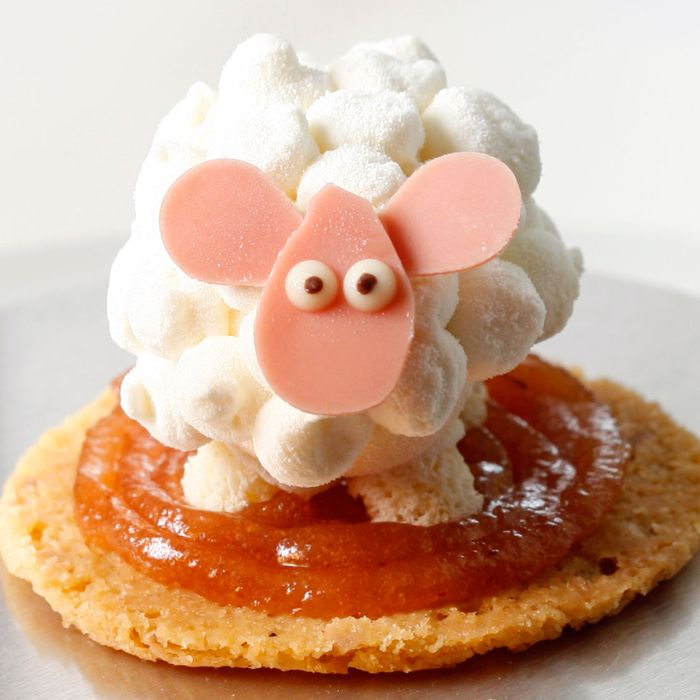 The "#GoingViral" course.
Photo: Melissa Hom
At U.P. ("unlimited possibilities"), Dominique Ansel's after-hours tasting menu at his West Village bakery, the chef serves seven sweet courses centered on a specific theme. The inaugural tasting focused on "firsts," fittingly, and his follow-up menu will highlight a century of different "American dreams."
The first course — "Eureka!" — ties into the California Gold Rush and includes a golden nugget of sourdough bread pudding and salted Acacia-honey ice cream. The dirt is a mix of freshly roasted coffee, hazelnut shells, vanilla beans, and orange zest, and it'll be brewed as a pour-over coffee for guests to take home.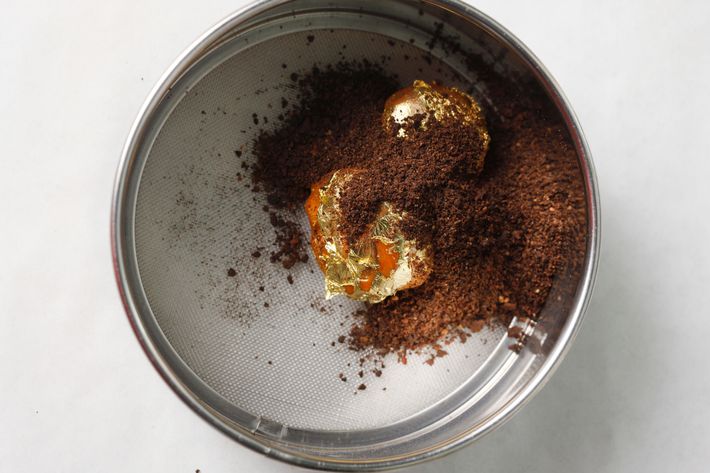 Another course, "White Picket Fence," of course references the 1950s. In front of each manicured garden there are treats: passion fruit and pickled persimmon, with Mishmish (a lemon, pink pepper, and saffron spice blend) and shiso; and sake-marinated jicama, confit strawberry, cherry tomato, and chervil. Jim Meehan worked on the drink pairings, and for this dish there's a dry martini, made with gin, sake, and a touch of jasmine.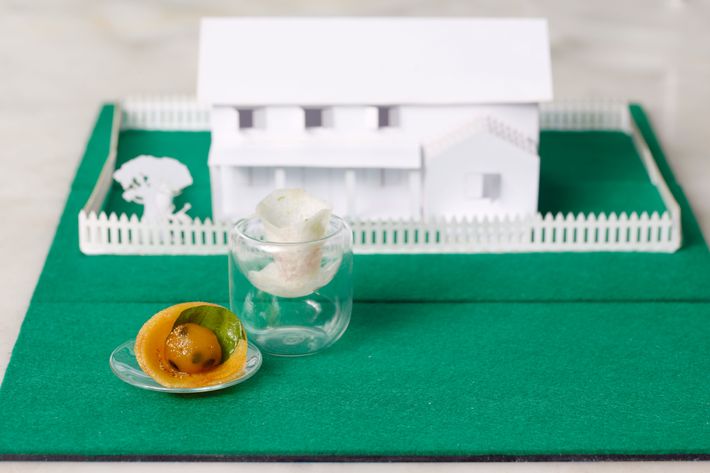 A course called "#GoingViral" comes with a manchego semifreddo sheep, with a Marcona-almond olive-oil sablé cookie and quince jam. Each "filter" has a different characteristic of wine.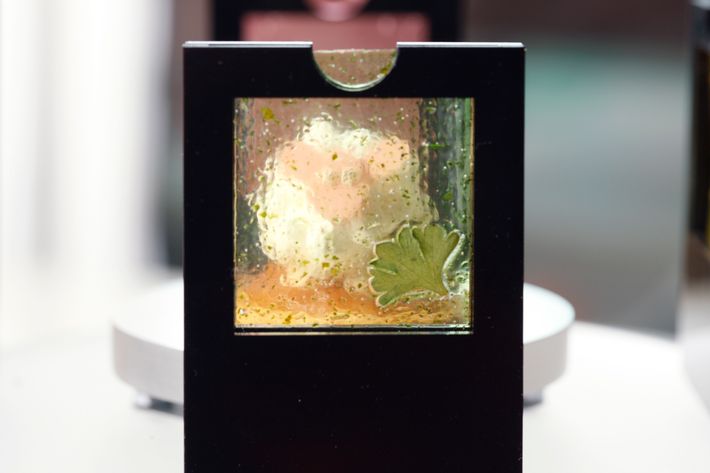 Tickets go on sale this Friday, February 19, and Dominique Ansel Kitchen will have seatings through the month of March (Wednesdays through Sundays, at 7:30 and 9:30 p.m). The meal costs $85 per person, with an additional $45 for cocktail pairings — and $1 for that slice of pizza you're going to need to cleanse your palate, post–sugar rush.