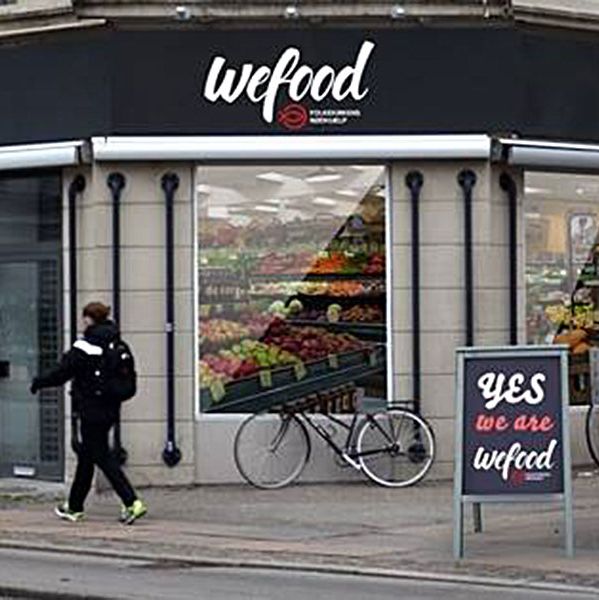 Purportedly Denmark's first surplus-food market.
Photo: Courtesy of WeFood
It's an accepted, and now often discussed, fact that the world has a serious and pressing food-waste problem. Along with chefs like Dan Barber and Massimo Bottura bringing attention to it through their platforms, other entrepreneurs and civic leaders have started tackling the issue. While some are, say, turning food waste into renewable energy through a recycling plant, others are bringing that perfectly good food to people through a grocery store that only sells food nearing its expiration date and a food-delivery service that uses ugly produce that would otherwise be tossed.
That pragmatic model appears to be catching on — at least a little. On February 22, a Danish nonprofit group called Folkekirkens Nodhjaelp opened a supermarket, WeFood, that only sells food past its (questionable) expiration date or which has damaged packaging and thus would've been thrown out. The owners of the store, which is billed as the country's first surplus-food market, hope to attract the environmentally conscious as well as the needy through low prices, and WeFood has already been praised by the country's food minister, Eva Kjer Hansen. Denmark has cut food waste by 25 percent over the last five years and the average citizen of Copenhagen throws out about 273 fewer pounds of food per year than the average Chicago resident.
[Quartz]