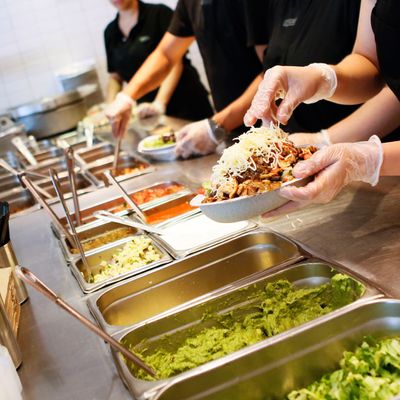 It was … something in there.
Photo: Patrick T. Fallon/Bloomberg via Getty Images
The Feds came, they saw, and apparently they're still clueless. The CDC is ready to call off its investigation into Chipotle's nine-state E. coli outbreak without declaring a cause. The announcement, which could come as early as today, technically marks the official end of the outbreak, a day Chipotle has obviously been sweating for months, to say the least. Insiders didn't tell The Wall Street Journal any details beyond that investigators simply weren't able to pinpoint what caused the contamination, though the announcement will surely reveal more.
All the same, maybe it will finally mean the end of Chipotle's sad Twitter feed:
[WSJ]