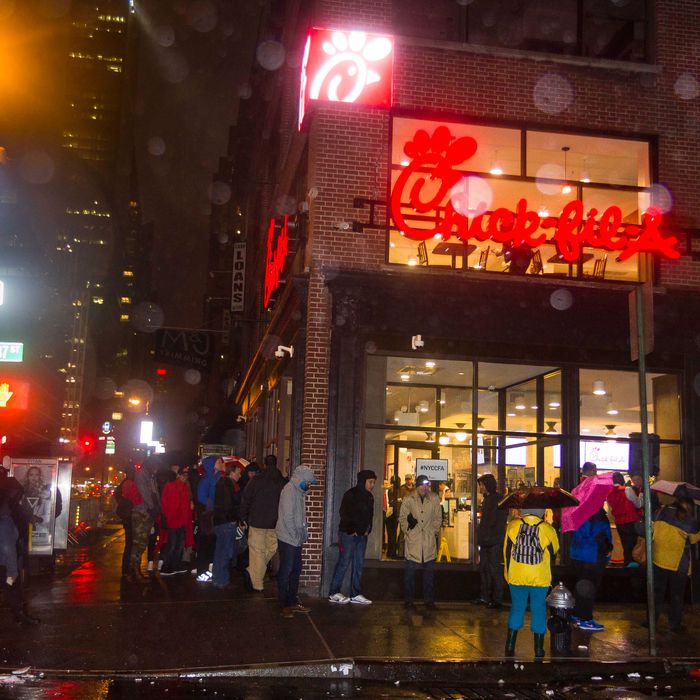 It will be very similar to the first location, which opened a mere four months ago.
Photo: Camilo Fuentealba
The Chick-fil-A-ization of Manhattan is in full effect. The chicken-sandwich behemoth opened its first stand-alone Manhattan restaurant four months ago, causing great fervor despite the existence of that other Chick-fil-A in the NYU dining hall that everyone always forgets about. In any event, the chain will expand its Manhattan-real-estate footprint by opening a second location … just eight blocks north at West 46th Street and Sixth Avenue. The first stand-alone location is also on Sixth, at the corner of West 37th. And the new outpost, much like the first, will be huge, with two floors and nearly 5,000 square feet of space. No doubt the opening, scheduled for April 2, will also cause great excitement and attract massive lines despite the fact that the sandwich is, eh, okay and you can get it at lots of other places.