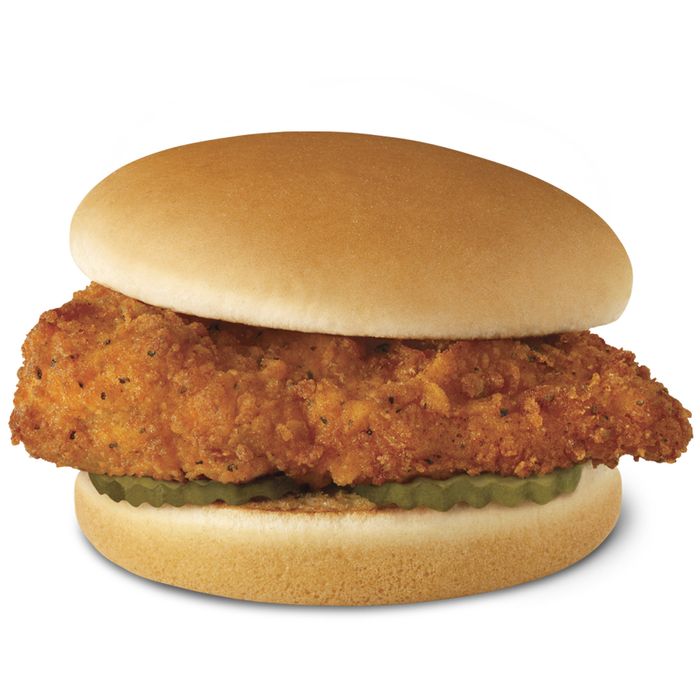 Never without a side of controversy.
Photo: Chick-Fil-A
It looks like Americans' favorite chicken chain to protest has lost another battle with college students who want their campus kept Chick-fil-A–free. The University of Nebraska–Kearney is trying to add a new dining option to the student union, and to make sure administrators don't pick some off-brand knockoff, the student government emailed everybody a list of chains and asked students to pick their top choice. As it happens, Chick-fil-A won by a mile, getting 722 out of 1,222 votes — although it's not surprising the chain offering juicy chicken sandwiches destroyed the competition when that competition included IHOP, Sbarro, and A&W.;
Regardless, Chick-fil-A's victory was extremely short-lived because pushback from campus groups like the Queer Straight Alliance came so fast and furious that the student government decided to disqualify Chick-fil-A and have everyone vote again. Student-body president Evan Calhoun explained what had happened in a campus-wide email: "When we learned more about Chick-fil-A and its corporate values and discriminatory policies, and after hearing these concerns raised by a section of our student body, we concluded that these corporate values are not aligned with our values as a student body, and it is not in the best interest of our UNK community to pursue Chick-fil-A right now." For the second poll, they swapped out Chick-fil-A for another chicken chain, Raising Cain's, which also proceeded to win more than two-thirds of this vote.
Still, a number of students, along with the usual conservative media suspects, are dismayed all the same. One student has argued that taking CEO Dan Cathy's opinion about same-sex marriage "and construing it to supposedly encompass his entire company's corporate values" is "simply asinine." For those curious what Fox News thinks, it says university officials "should've told the anti-chicken mob to retreat to their finger-lickin' safe spaces."