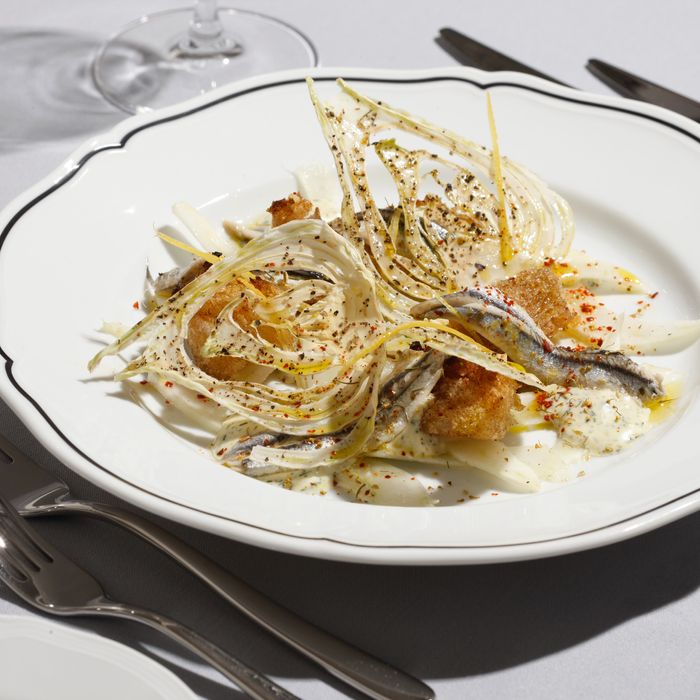 House-marinated fresh anchovies with fennel three ways.
Photo: Melissa Hom
When Mario Batali and Joe Bastianich joined forces in 1998 to open Babbo, the restaurant was pioneering in its casual approach to fine dining, its celebration of local and seasonal ingredients in the service of classic Italian cuisine, and its dining-room rock-and-roll soundtrack. Since then, the partners have expanded to Los Angeles, Las Vegas, Hong Kong, Singapore, and the suburbs. But in their spiritual and culinary home of New York, it's been a decade since they opened their last freestanding Manhattan restaurant, Del Posto, anchoring a then-new restaurant hub in far west Chelsea. This week, ten years later and one avenue east, they'll unveil La Sirena, a trattoria occupying the plaza level of the distinctively porthole-windowed Maritime Hotel.
Like La Bottega, its longtime predecessor at the hotel, La Sirena is Italian, but the space has undergone a thorough transformation. The most dramatic change comes in the form of a glass-enclosed 38-foot bar that bisects the plaza, connecting North and South dining rooms, all three spaces united by sleek white and gray furniture and surfaces. The curvilinear pavers that line the plaza take inspiration from the '60s, the same decade that Frank Lloyd Wright disciple Albert Ledner designed the building for the National Maritime Union.
B&B; Hospitality veteran Josh Laurano will run the kitchen, and his menu conforms to traditional Italian format: antipasti (crispy provolone with lemon salad), primi (garganelli with capon ragù), and secondi (duck with puntarelle and bergamot vinegar). Nightly specials include Tuesday's Buffalo sweetbreads and Sunday's porchetta alla romana. And desserts like baba al Campari and pineapple bomboloni, courtesy of pastry maestro and scholar Michael Laiskonis, riff on the classics. Breakfast and brunch are on the horizon, as is the return of the hotel's signature cabanas, which will be refurbished this spring.
Here, a look at the space and a few of the dishes.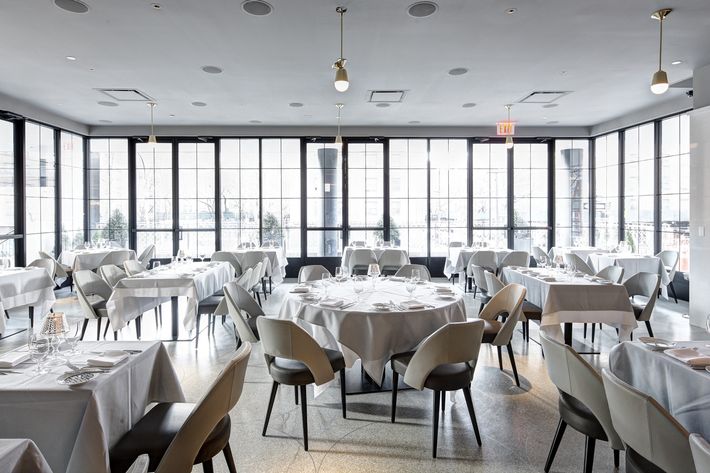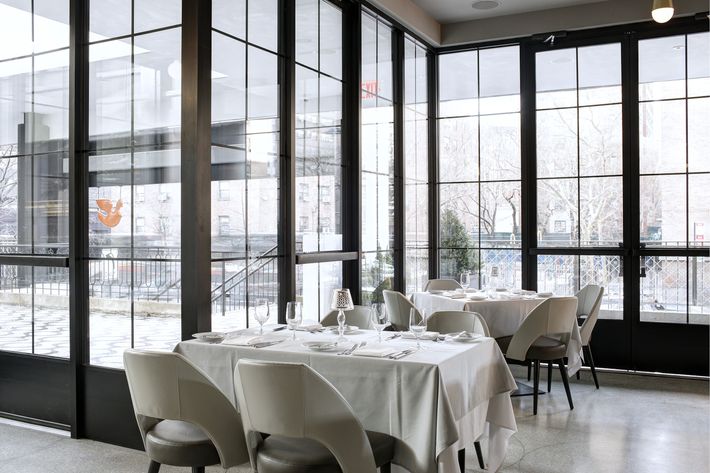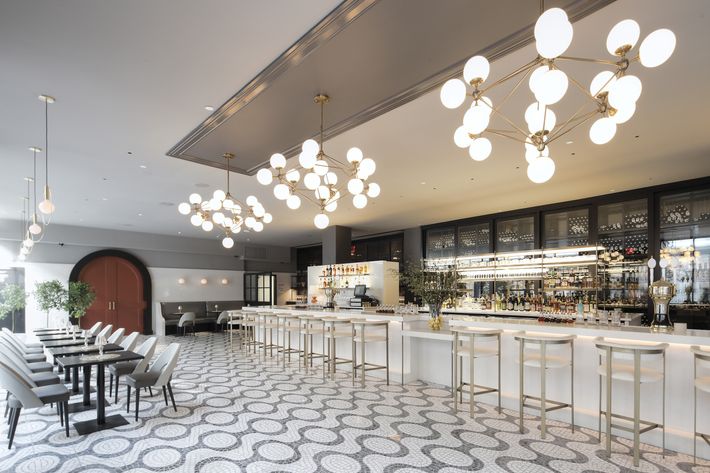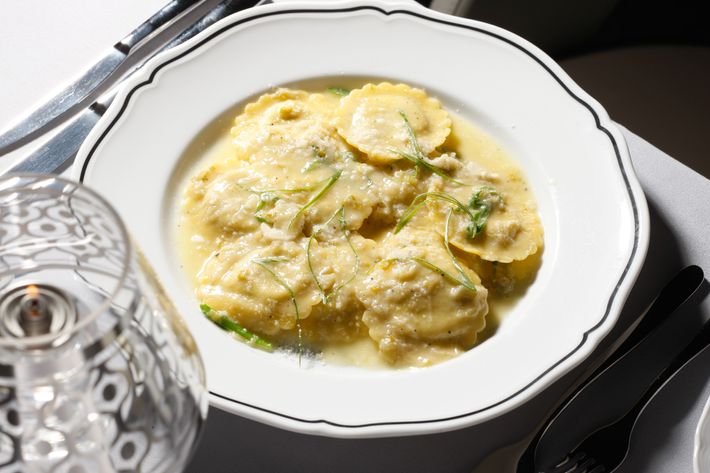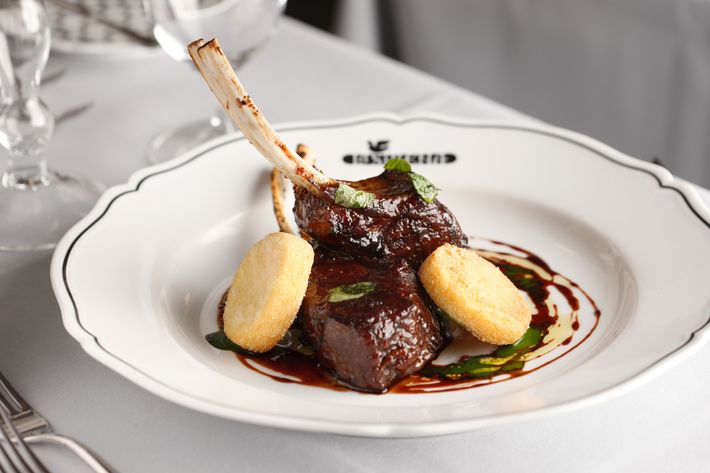 88 Ninth Ave., at 16th St.; 212-977-6096
*A version of this article appears in the February 22, 2016 issue of New York Magazine.