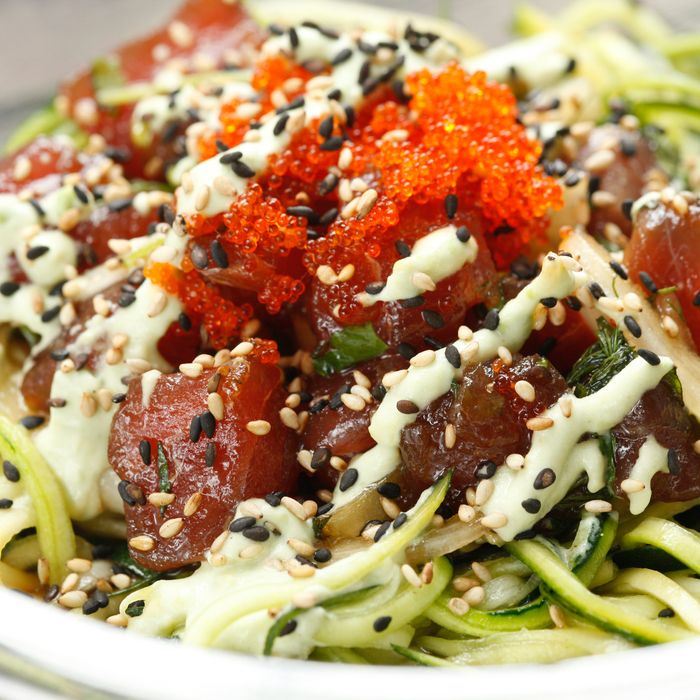 The West Swell over zucchini noodles: ahi tuna, sweet onions, tobiko, wasabi-avocado cream, herbs, and Wisefish sauce.
Photo: Melissa Hom
Further proof that the bowl is the meal of the moment: Today Wisefish Poké opens in Chelsea, offering made-to-order poké bowls, which have a base of white or brown rice, zucchini noodles, or mixed greens, and then a choice of toppings that include ahi tuna, crab salad, hijiki seaweed, wasabi-avocado cream, tobiko, and citrus-ponzu sauce. You can design your own bowl, which come in three different sizes, or choose from one of four "house favorites."
It's like the Hawaiian Chipotle: Service is fast-casual — you order at the counter, and either take the food to go or sit at the communal table — and the fish is responsibly sourced from purveyors like Greenpoint Fish & Lobster Co. The food is fresh, healthy, and, hopefully, pathogen-free.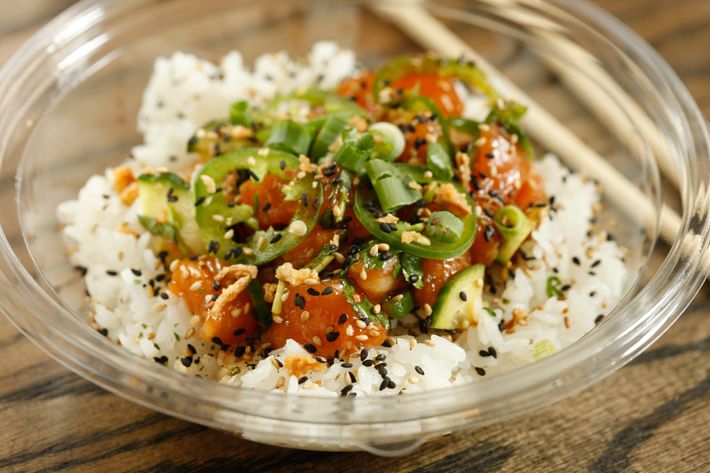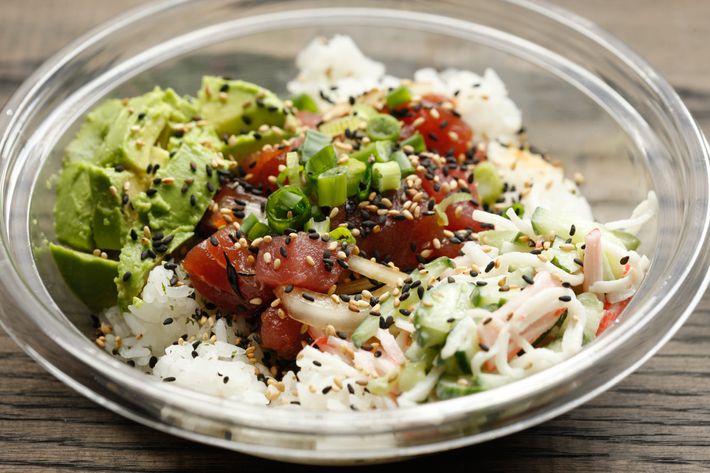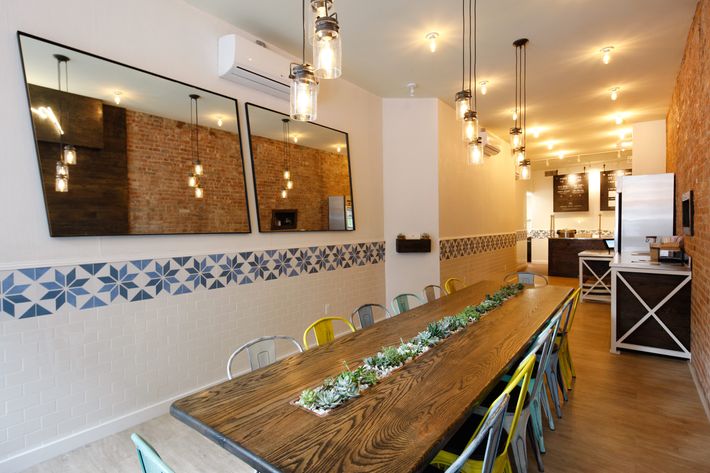 Menu [PDF]
Wisefish Poké, 263 West 19th St.,