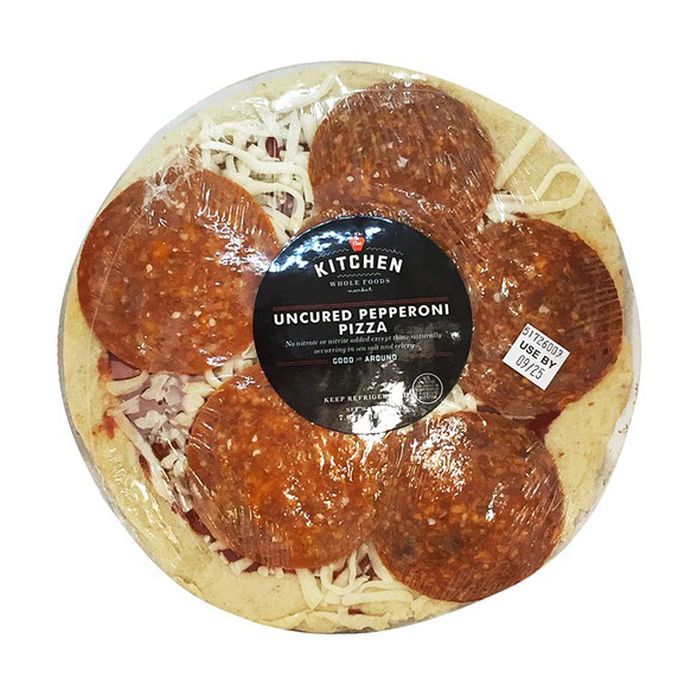 Pork — oops, it's what's for dinner.
People who avoid pork for this, that, or the other reason should desist from eating Whole Foods pepperoni pizza right now. The grocer has recalled about 74,000 pounds of store-brand frozen pies because the USDA says that for the whole past year the "uncured beef pepperoni" on the label has actually been pork. The agency's Food Safety and Inspection Service says the discovery came during a routine label review, and it has blamed the goof on a change in ingredient suppliers.
Assuming they haven't already eaten them, Whole Foods customers are asked to return or throw out the mislabeled pizzas. The recall applies to both the eight- and ten-inch sizes sold mostly in New England, and the ones being recalled have the establishment number "EST. 20234" and sell-by dates of January 12, 2015, through January 30, 2016. The pizzas were shipped to the states of Connecticut, Maine, Massachusetts, New Hampshire, New York, and Rhode Island.
[USDA]