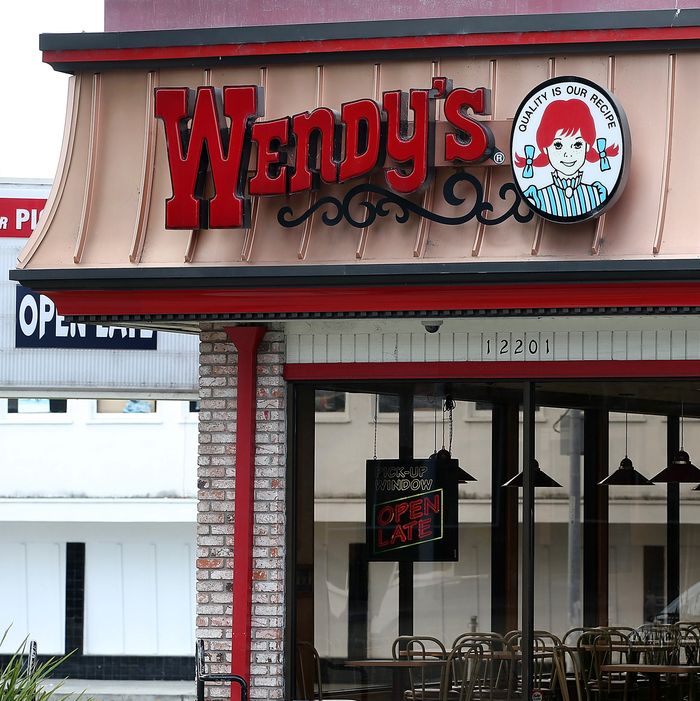 Check those bank statements.
Photo: Justin Sullivan/Getty Images
Wendy's is investigating claims of a serious credit-card breach at some of its locations. Details are vague, but company spokesman Bob Bertini says the chain is working with authorities and has hired a cybersecurity firm to conduct a "comprehensive investigation" of the situation and figure out the facts. "We have received this month from our payment industry contacts reports of unusual activity involving payment cards at some of our restaurant locations," Bertini said in a statement to blogger Brian Krebs, who first noticed the unusual activity. "Reports indicate that fraudulent charges may have occurred elsewhere after the cards were legitimately used at some of our restaurants."
Bertini adds that the suspicious transactions go back to "late last year." Krebs's sources initially placed the breach in the Midwest, but he says he's now hearing "similar reports" from banks on the East Coast, too. Wendy's has a total of 5,700 locations in the U.S., and Bertini says that unfortunately it's still "too soon to say whether the incident is contained, how long it may have persisted, or how many stores may be affected." So maybe hold off on those Baconators for the time being.