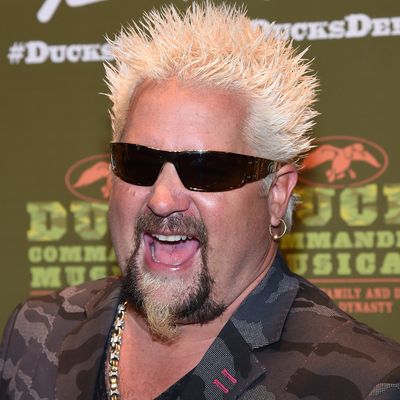 Even Fieri's laughing at these.
Photo: Ethan Miller/Getty Images
To celebrate the mayor of Flavortown's birthday (which is today), @Midnight host Chris Hardwick gave last night's viewers a #HashtagWars prompt that practically writes itself: Go and Guy Fieri-ify a movie title. As the Donkey Sauce inventor himself might have put it, there was no stopping this train once it left the station, because #GuyFieriMovies is still trending on Twitter this morning.
The contributions from Hardwick's guest comics were merely so-so:
But there were a ton of priceless (and downright merciless) gems on the Twittersphere, where people seem to have been anxiously awaiting this moment since at least season 17 of Triple D: