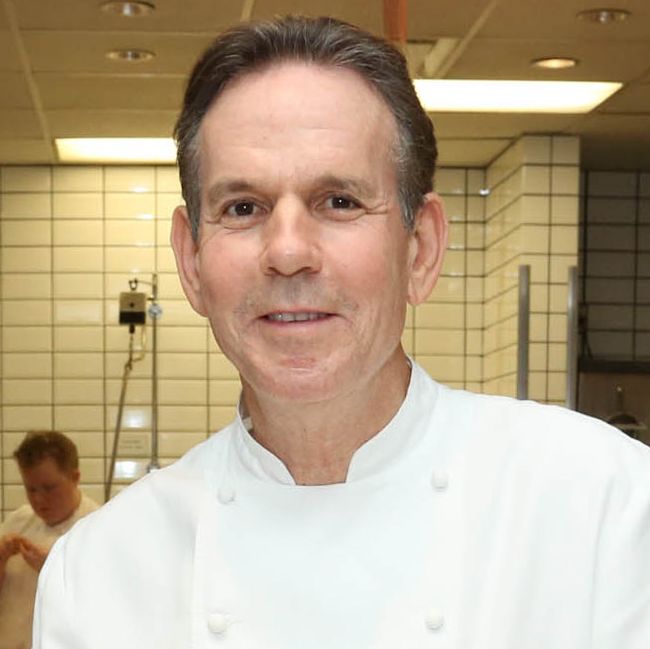 "We are sorry we let you down."
Photo: Rob Kim/Getty Images
Just when you thought restaurateurs might have learned their lesson about writing an open letter after a less-than-glowing review, here comes Thomas Keller, whose restaurant Per Se, you'll no doubt recall, was the subject of an unprecedented Times takedown two weeks ago. But this is Keller, so the letter isn't about trashing critic Pete Wells, or the review itself; it's about owning up to the restaurant's perceived failings and faults. Keller writes, in part:
We consider it our professional responsibility to ensure that every one of you feels special and cared for. To us, it is imperative that we improve and evolve every day. We constantly examine ourselves, our menu, our service and our standards.  

Regretfully, there are times when we do not meet those standards. The fact that The New York Times restaurant critic Pete Wells' dining experiences at Per Se did not live up to his expectations and to ours is greatly disappointing to me and to my team. We pride ourselves on maintaining the highest standards, but we make mistakes along the way. We are sorry we let you down.
Keller continues, "We believe we can do better for ourselves, our profession and most importantly our guests," explaining that Per Se has "the opportunity, the tools, the self-motivation and the dedication to do so."
A quick glance at last night's tasting menu indicates Per Se's team is at least rethinking the astronomical prices — sort of. Dinner is still $325 per person, but the caviar-course supplement is $60 (down from the $75 that Wells encountered), foie gras is $30 (instead of $40), and black-truffle risotto is now $125 (Wells wrote about paying $175 for a truffle dish). Still not exactly what you'd call budget-friendly dining, but it's at least a (very) small sign that the team realizes some changes really do need to be made if Per Se is to reenter the ranks of the best places in the city to spend a ridiculous amount of money on dinner.