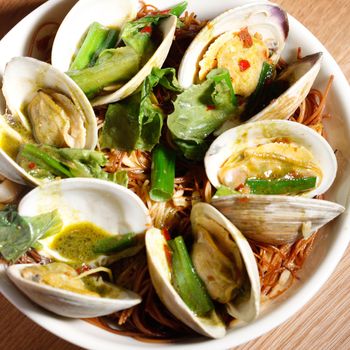 A dish of clams with crisp noodles.
Photo: Melissa Hom
"Trying not to use Italian ingredients to make Italian food is sort of the unwritten rule," says Dave Chang of his new Chelsea restaurant, Momofuku Nishi. The idea originated as an answer to those who thought the restaurateur might be resting on his ramen-slinging, chicken-frying laurels; in fact, Chang initially envisioned the location as either a Noodle Bar variant or an expansion of his Fuku fried-chicken brand. But ultimately, he was overruled.
"When I saw the kitchen, there was all the ramen and noodle cookers, and I thought it would be really cool to do fresh pasta," says Nishi's executive chef, Joshua Pinsky. That staple is now the core of a menu that takes inspiration from sources as disparate as a Cantonese seafood palace in Australia, the southern-themed Cracker Barrel chain, Del Posto, and Pinsky's own mom, all credited in the menu's shorthand footnotes. (Yes, footnotes. Chang started playing around with them at CCDC, his new Washington, D.C., restaurant. "I love that David Foster Wallace piece on lobster.")
So while it's true that chef de cuisine Carey Hynes is making ricotta to serve alongside a souped-up version of Mrs. Pinsky's pistachio Bundt cake, he's also making fresh tofu. Italian, but not Italian. "I think the best way for us to show our love of certain foods is to actually not copy it," says Chang. "We don't want to make an authentic facsimile of something. The best way for us to pay homage to something is by actually kicking it forward."
Here, a look at some of Nishi's opening dishes.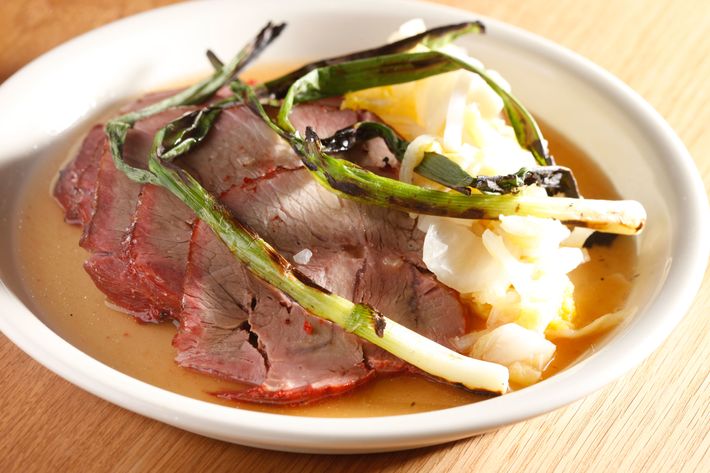 1. The pork shoulder with white kimchee is one of Nishi's char sui–style roasted meats, marinated with the fermented red rice that's a by-product of making rice wine. Without red chiles, kimchee could pass for sauerkraut.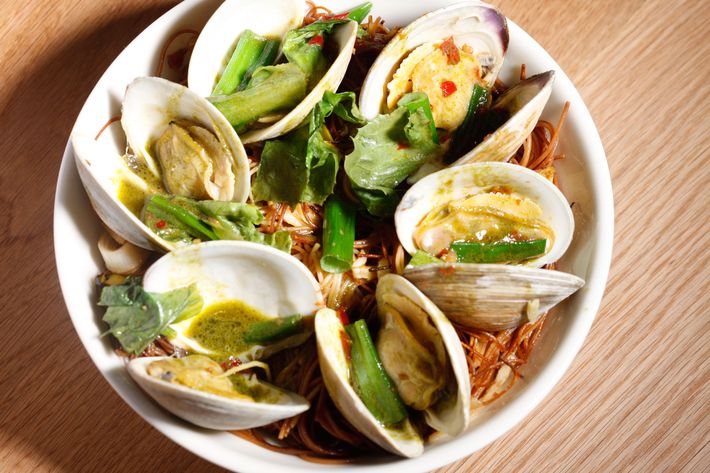 2. Clams Grand Lisboa was named after a casino in Macao and has nothing to do with clams casino. The inspiration came from the pippies in XO sauce at Chang's favorite Chinese hangout in Sydney, but Pinsky made the dish his own with an oregano-powered sauce and varying levels of crunch provided by toasted fideos-style noodles.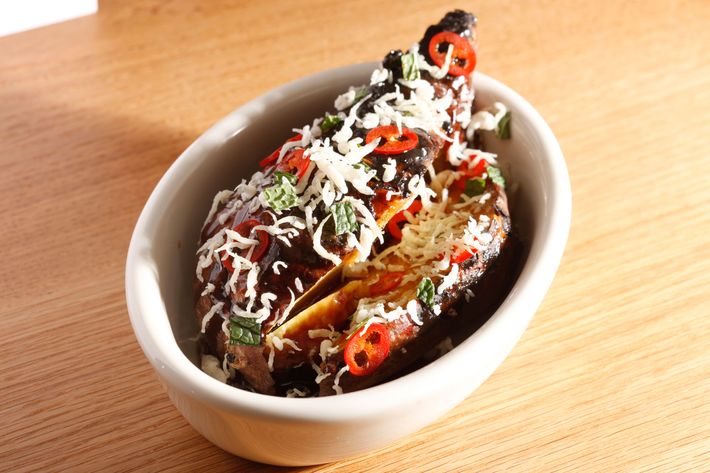 3. "People love sweet potatoes," says Pinsky, who had to fight hard to get this dish on the menu. The white-fleshed Japanese sweet potato is roasted and then charcoal-grilled, and flavored with fried baby anchovies, fresh chile, mint, and garlic sauce.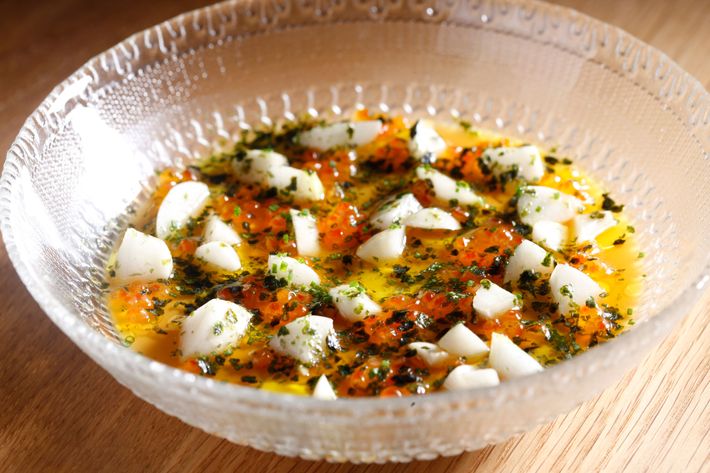 4. There is an element of chawanmushi about the fresh tofu, which is slicked with olive oil and topped with smoked trout roe, turnips, and toasted nori. The vinaigrette gets its kick from rye bonji, one of the fermented sauces to emerge from Momofuku's culinary lab.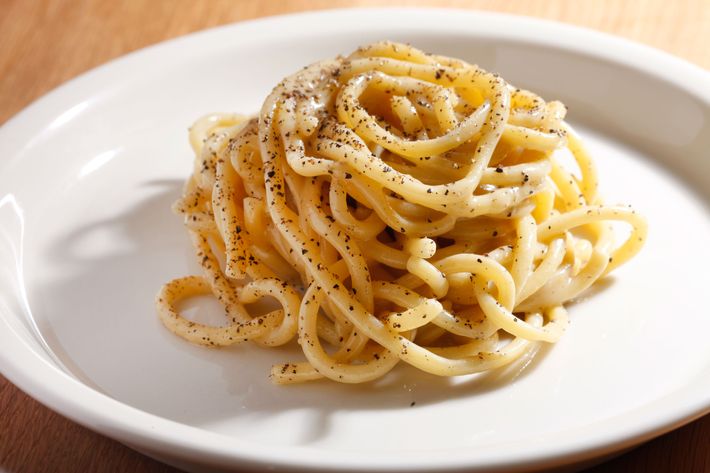 5. Cacio e pepe is one of Italy's most classic pastas, preceding the arrival of tomatoes in Europe and deriving its power from its simplicity. Nishi's ceci e pepe is an ingenious take that forgoes the essential cheese, Pecorino Romano, substituting instead Momofuku's proprietary hozon, a miso alternative made from fermented chickpeas. "You cannot make cacio e pepe better," says Chang. "We have too much respect for Italian food to do that dish. We wanted a dish no one else can make."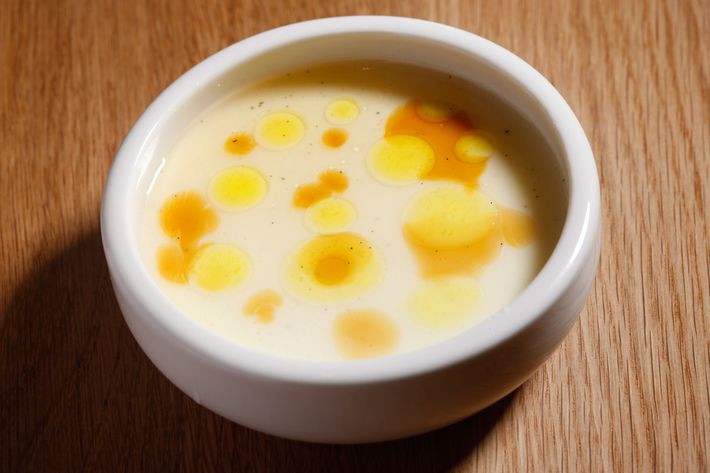 6. The panna cotta contains buttermilk and is garnished with olive oil and plum vinegar. A bit of rye bonji adds a certain salty, savory quality.