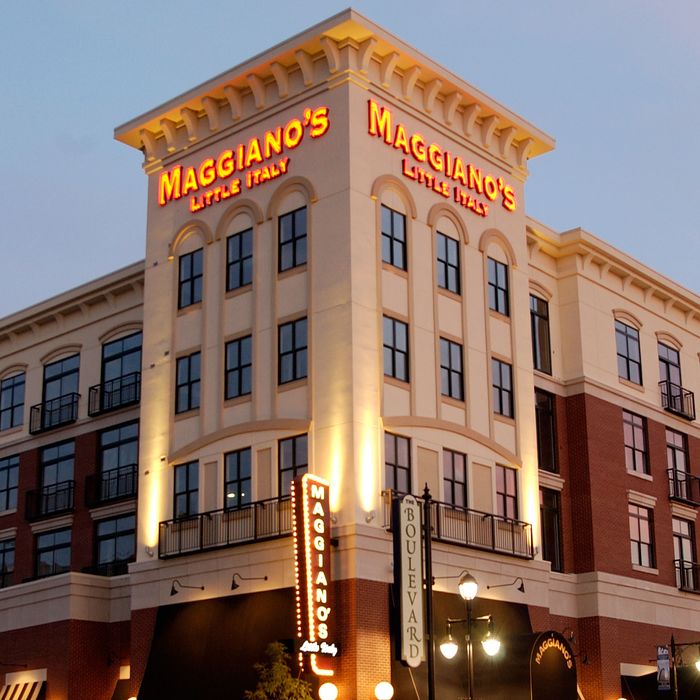 Gross.
Photo: Maggiano's Little Italy
Seattle residents have barely recovered from Chipotle's E. coli burrito special, and now they've got germed-up Italian food to contend with as well. City officials have closed a location of Maggiano's Little Italy while they investigate a suspected norovirus outbreak that sickened a private party, plus "several" members of the staff.
So far, it looks like 50 customers got food poisoning after attending the party on January 16. Norovirus occasionally comes directly from tainted food, but typically it spreads person-to-person; health officials report that one of the party attendees may have already been sick, and also that a couple of restaurant workers showed signs of symptoms consistent with norovirus as early as January 9 — potentially a double whammy.
Maggiano's put out a statement telling everyone to keep calm because there's no "confirmed diagnosis of a foodborne-illness" yet, but the chain also said it's taking the incident "very seriously." Employees have been tasked with thoroughly cleaning and sanitizing the restaurant's premises. Reps also cited the chain's policy requiring workers to report any illnesses to their managers. Such an admission results in "immediate exclusion from work" — another reason why paid sick days are a crucial investment for restaurant chains.