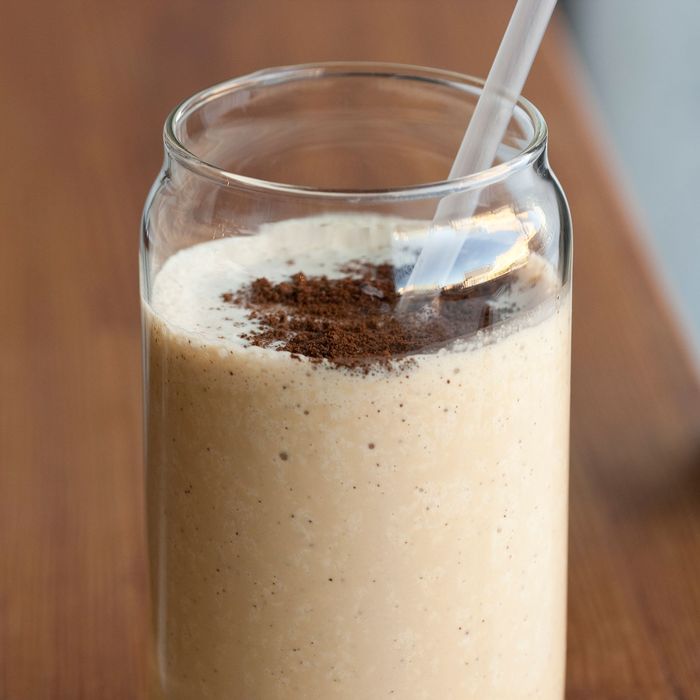 Can we interest you in a single-origin coffee milk shake?
Photo: Melissa Hom
On Monday, Supercrown Coffee Roasters opened at 8 Wilson Avenue in Bushwick with a vintage 1952 Probat UG-22 Roaster, carefully sourced beans that will rotate seasonally, and — maybe most exciting — specialty drinks typically not seen at places where your barista pulls single-origin shots. One of the owners is Darleen Scherer, a New York coffee-world veteran who was ahead of the city's third-wave coffee curve when she opened Gorilla Coffee way back in 2002, one year after Ninth Street Espresso hit the scene. But she sold her stake to focus on this venture, a 1,700-square-foot café and roaster that will also offer coffee subscriptions and bialys courtesy of Roberta's, cookies from Baked, and pastries from Bien Cuit.
There's more: Along with the usual suspects like cortados and drip coffee, she's mixing those same quality beans into more complicated drinks made with ingredients like small-batch chocolate from Ritual, Ample Hills ice cream, and — down the line — things like sour-cherry juice or cucumber bitters. Don't think of these as gussied-up Starbucks-style monstrosities, though: Scherer says the added ingredients are meant to bring out, rather than obscure, the flavors of each coffee, and specific beans will be used for different creations, like Indonesia's lemon-y PT Toarco in the coffee milk shakes.
In other words, the approach is more "craft cocktail" than "mass-market Frappuccino," but the drinks nevertheless exhibit a much-appreciated sense of fun for a serious coffee shop — something Scherer also wanted to convey in the name, which sounds like it could be a glam-rock band from the '80s. Currently, there are just two specialty drinks on the menu, the milk shake and a espresso-spiked riff on hot cocoa, but Scherer has a handful more on the docket that she'll rotate in soon, and says they'll continue to add more. Check them out: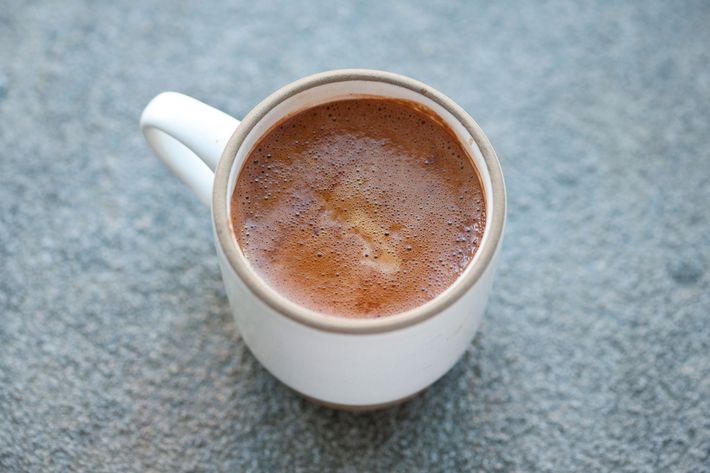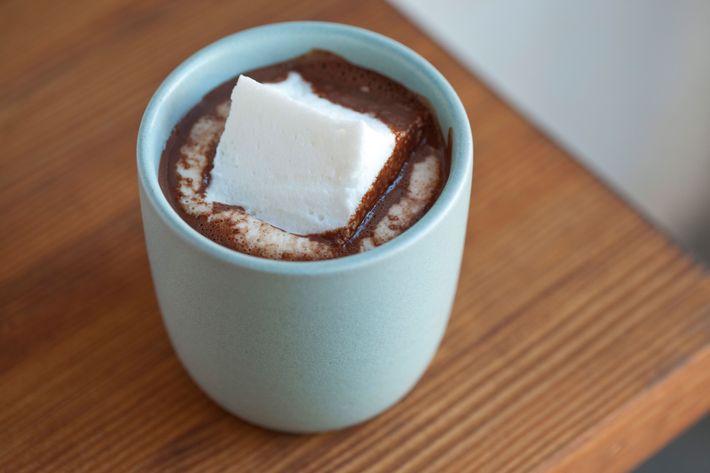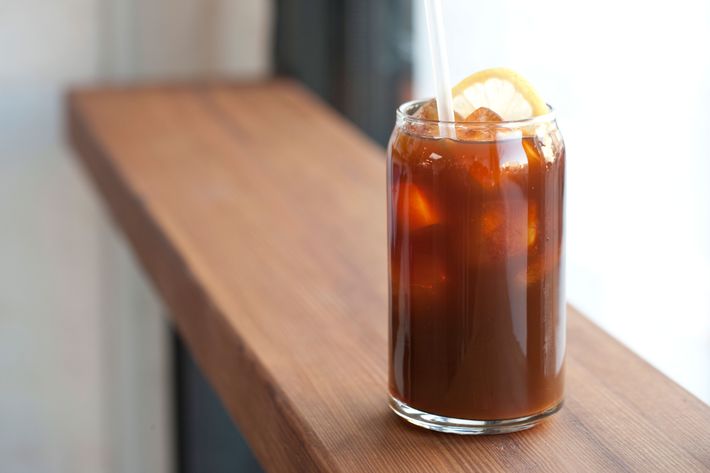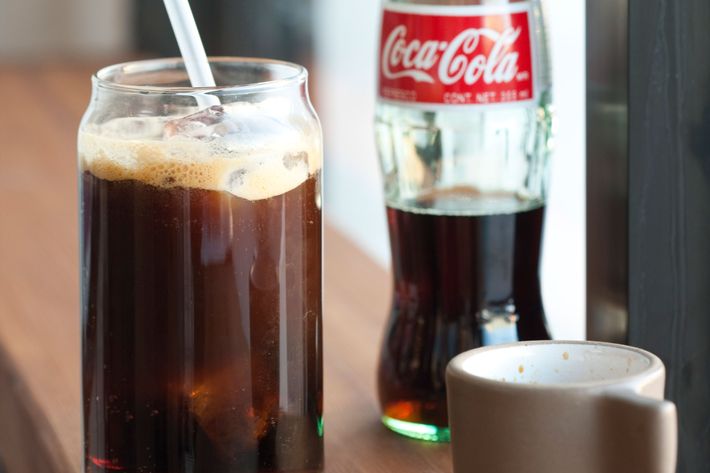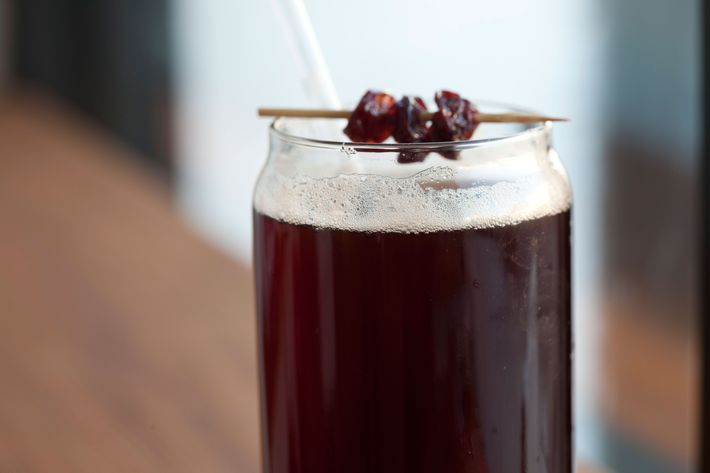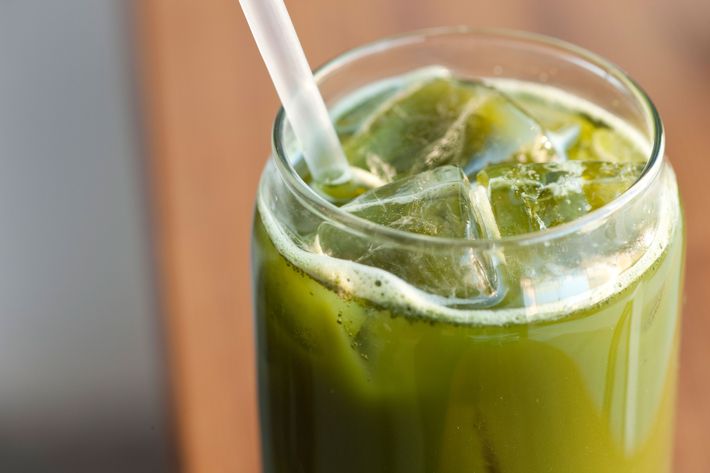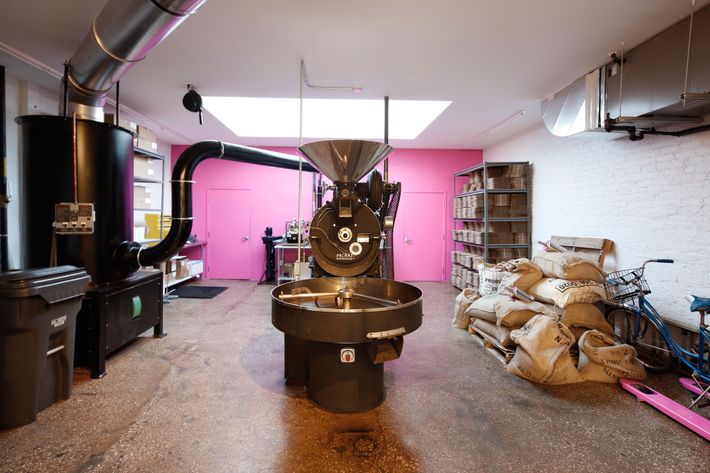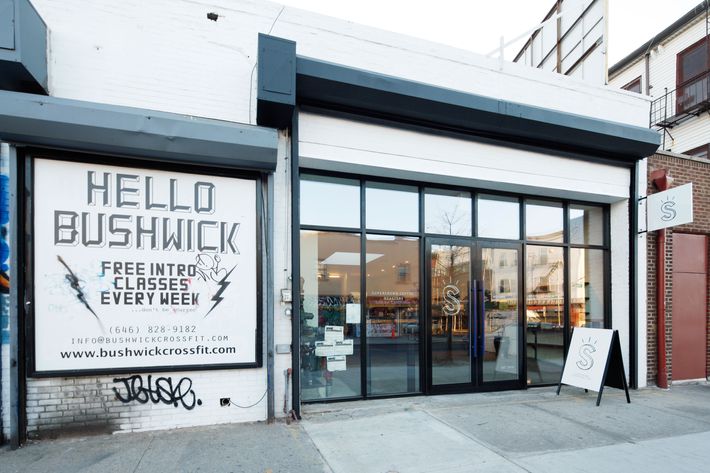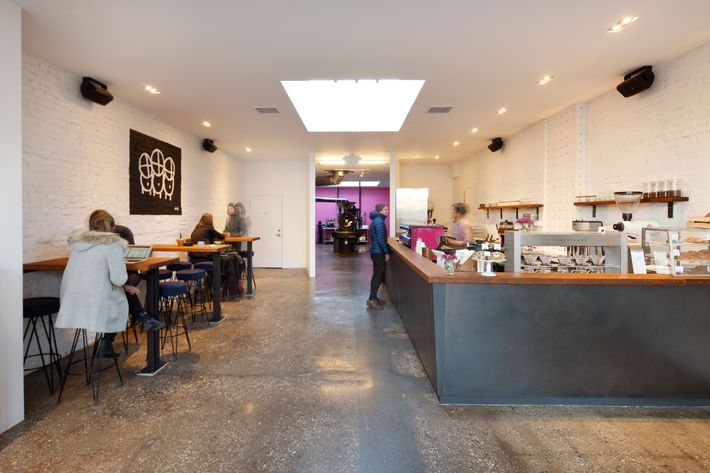 Coffee Menu [PDF]
Supercrown Coffee Roasters, 8 Wilson Ave., 347-295-3161
*This post has been update to property identify the hot chocolate and Shot in the Dark photos.