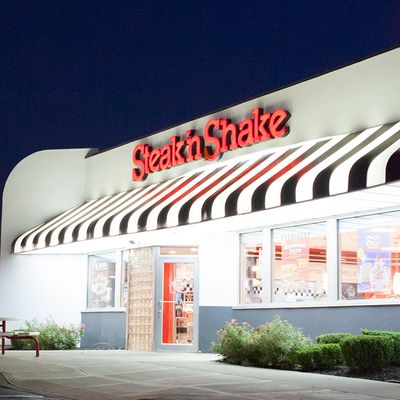 That Frisco Melt will cost the same price all year long.
Photo: Katina Houvouras/Corbis
Steak 'n Shake has had enough with its fast-food competition's sneaky offers of five items for $4 or whatever. The midwestern chain has bowed out of the value-deal circus for 2016, promising not to raise menu prices any time during the year and freezing its prices while the restaurant industry continues to grapple with the rising costs of ingredients.
And to celebrate the year of no value deals, the company will be … offering a deal of a free classic milkshake to customers who order using the chain's mobile app. Given that most restaurant operators plan to raise prices, though, it really just sounds like Steak 'n Shake is implementing a yearlong value deal.

[BI]