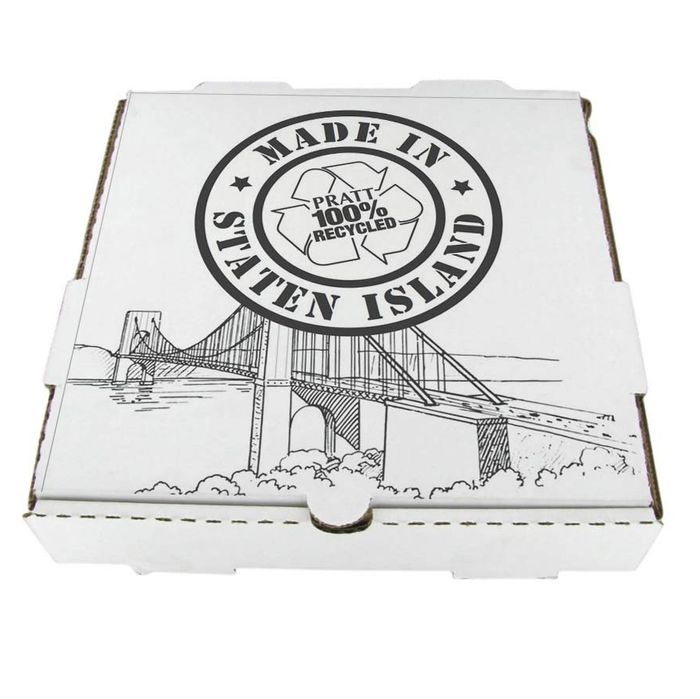 Don't worry, the pizza isn't recycled.
Recycled paper and packaging company Pratt Industries has finally found a way to combine Staten Island's status as both an underappreciated hub for phenomenal pizza and a giant landfill. The company, which has a mill on the island, produced 1,000 boxes and distributed them free of charge to nine pizzerias around the borough, including the excellent Pier 76, as a way of promoting recycling's environmental and economic benefits.
Each pizza box is printed with the image of the borough's iconic Verrazano Bridge and a super-proud "Made in Staten Island" logo. While some local politicians say they hope this increases awareness and encourages Staten Islanders to recycle, Councilman Joe Borrelli was on the money — and had his heart in the right place — when he told DNAinfo that the box is a message to all of the other boroughs out there that, don't you forget, there are a lot of awesome pies in Shaolin. It's possible, though, that there are better ways to deliver this particular message.
[DNAinfo]