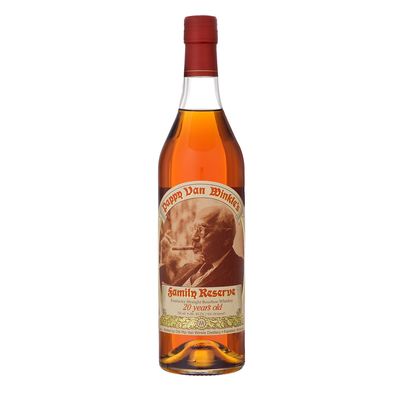 Cut down in its prime.
Photo: Pappy Van Winkle
The Kentucky officials who heroically recovered a whole heap of stolen Pappy Van Winkle have a problem: Now there's all this grade-A whiskey lying around that people really, really want. Ever since announcing in April that they'd made several arrests and seized back 20 cases of the beloved Pappy, Franklin County sheriff Pat Melton has insisted that the prized booze be enjoyed so that "some good" could come of this mess, and in a interview last week with Bourbon Blog, he said the plan, backed by the judge overseeing the case, was to auction off 28 unopened bottles in a charity event (once the thieves get prosecuted, of course).
Psych, it turns out: On Wednesday, Melton backtracked on the auction idea, saying he'd had a chat with Julian Van Winkle III and learned the distillery has qualms because people could've tampered with the bottles. Van Winkle told him to destroy all of the whiskey instead, and Melton now says, "I understand that and totally respect Julian Van Winkle's decision."
The fear is that something like a syringe could've been used to contaminate the insides, and Melton had envisioned authenticating the bottles before auctioning them off, but the Van Winkle family's main worry is legal — they don't want the liability — especially given the buzz an auction would generate and the regal sums these people would pay. But the distillery doesn't get the final word. The bottles' fate now rests in the hands of the judge, Thomas Wingate.
[ABC, Bourbon Blog]