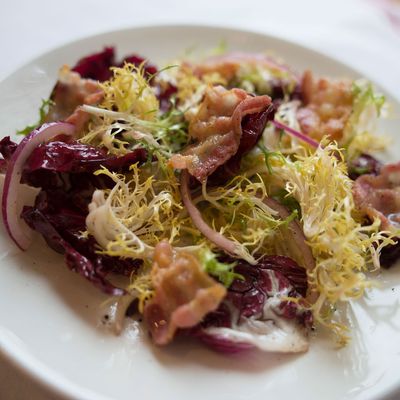 Chicory salad with pancetta.
Photo: Jody Wissner/New York Magazine
When a restaurant closed next door to the Upper West Side outpost of the Mermaid Inn, the fish shack's owners Danny Abrams and Cindy Smith took the opportunity to relocate and double their capacity. Their plan for the newly vacated original space, says Smith, is "to bring a Brooklyn sensibility to Manhattan" via a rustic, laid-back Italian pizzeria and restaurant, slated to open around February 1. And who better to help them do that than consulting chef Danny Amend, late of Marco's and Franny's. On the menu: housemade salumi, bruschette, seasonal salads, fresh and dried pastas, and three heartier entrées that hover around $25. The Neapolitan-style pies are clad with ingredients like buffalo mozzarella, fennel sausage, or clams and parsley, and baked in a 4,000-pound Mugnaini wood-fired oven, for which Abrams had to reinforce the floor and build a retaining wall. Sirenetta, by the way, means little mermaid.
The pizza oven wasn't up and running at press time, but here's a look at some of the other food.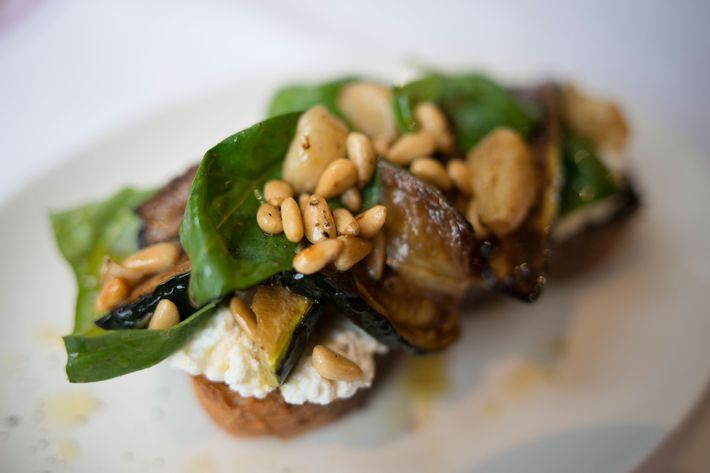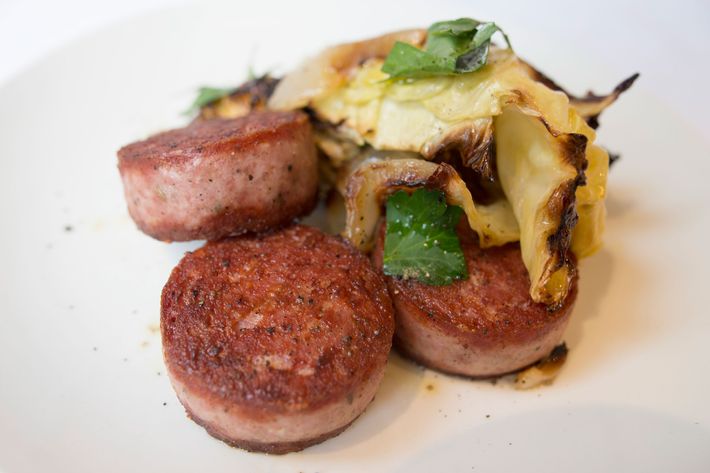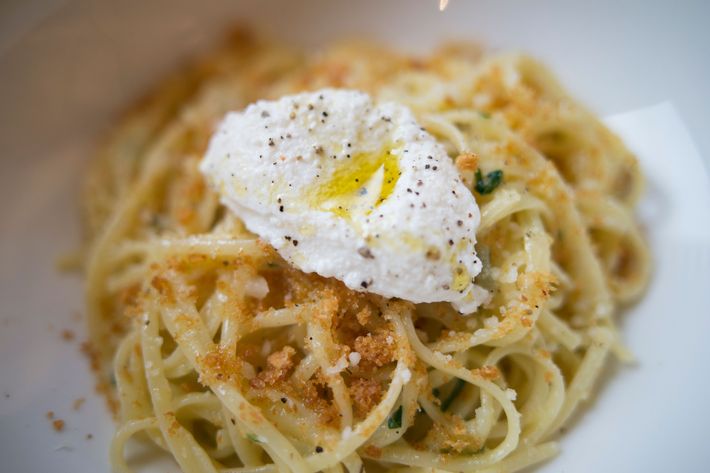 568 Amsterdam Ave., nr. 87th St.; 212-799-7401
*A version of this article appears in the January 25, 2016 issue of New York Magazine.