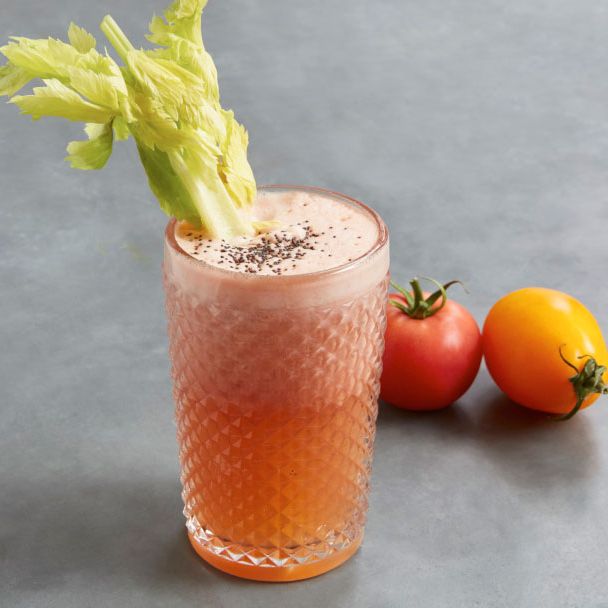 London "bar" Redemption is too cool for booze.
Photo: Patricia Niven, Courtesy of Redemption Bar
Wellness trends have spiraled out of control, and the cleansing camp is now staging a direct attack on bars: The mocktail movement has metastasized into a plague of no-booze happy hours that is currently threatening New York and Los Angeles. Here in New York, juice crawls are taking over; a wellness-oriented social network was so popular it had to shut down, Mu Ramen–style; and now the New York Times says a handful of new businesses in both cities, as well as Austin and across the pond in London, are organizing boozeless happy hours. This is not your great-grandmother's temperance movement.
The Shine, one organization that has recently stretched its coconut-oil-lathered tentacles from the West Coast into New York, bills its evenings of meditation, live music, movies, and vegan food as "enlightertainment." At these events, tickets sell out, "floral essence water" is served, organizers get psyched to serve tea and about water they've meticulously sourced from Australia (take note, water sommeliers), and people apparently realize for the first time that they actually, astoundingly, have more clarity when sober than when totally hammered.
The Shine and the Uplift Project, a fellow traveler, don't have dedicated spaces yet, but East Village meditation studio MNDFL is hosting partly silent dinner parties with water pairings. The no-booze influence may be growing, too, as the London no-booze "bar" Redemption is threatening to invade New York with its army of coco-tinis, lettuce sprays, and detox teas — one of the few things that sound worse than a Murray Hill bar packed with frat bros clamoring for $3 Bud heavies during a regular old happy hour.
[NYT]