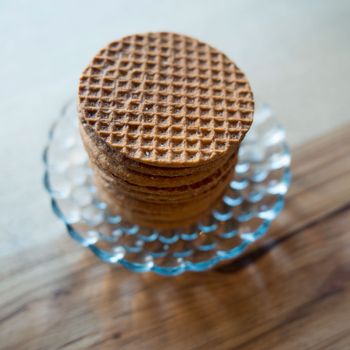 High Street on Market's Dutch-style stroopwafel.
Photo: Jody Wissner
It might snow in New York today — which means, thankfully, it's time to go hard on comfort foods! Fortunately, the city's restaurants and bakeries have recently introduced some excellent new cookies, made with ingredients like spicy Yuzukoshō, anadama bread crumbs, and puffed-rice cereal. They're all certainly worth seeking out this season, to be taken home and enjoyed under a giant blanket, with a cup of tea.
High Street on Market's Stroopwafel
Price: $5
Pastry chef Sam Kincaid and chef-owner Eli Kulp drew inspiration from the latter's Dutch family — but this stroopwafel is far from traditional. In lieu of caramel filling, Kincaid uses spiced-milk jam and head baker Alex Bois's anadama bread crumbs for the wafel cookie, making this a true collaboration.
Milk Bar's Rice & Spice
Price: $3.75 for one (in stores), $25 for a tin of six (online)
Christina Tosi and model Karlie Kloss have collaborated on a range of cookies, which taste excellent despite their hyperhealthy profiles. Their latest is the Rice & Spice, which includes crunchy puffed-rice cereal, oats, brown sugar, and cinnamon — like a cross between granola and a gingersnap cookie. It just so happens to contain no wheat, dairy, or nuts, if you're really committed to eating healthily in the New Year.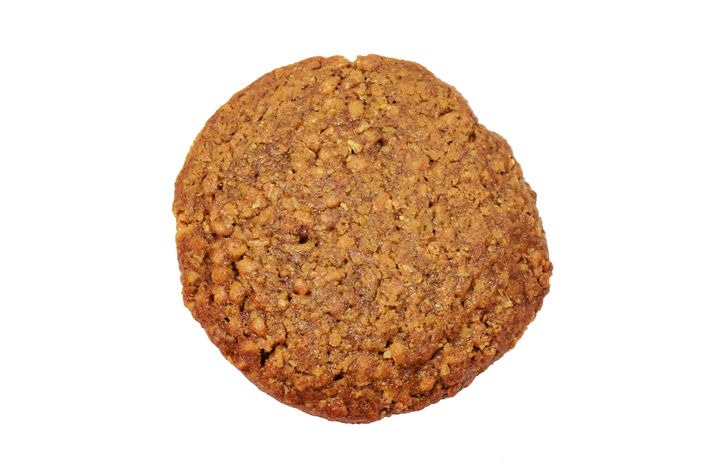 Ovenly's Rosemary-Honey-Butter Cookie
Price: $2.75
Greenpoint-based Ovenly's salted-chocolate-chip and peanut-butter cookies have become ubiquitous in New York coffee shops, and for good reason — they're fantastic. But while the bakery has a booming wholesale business, it reserves select treats for just its retail locations. This new cookie is one of them, and it's made with a combination of almond and all-purpose flours. Like Ovenly's famed salted chocolate-chip cookie, it has both sweet and savory notes.
Té Company's Pineapple Linzer
Price: $3.25
This tiny new West Village tea shop specializes in oolongs, but chef Frederico Ribeiro (a Per Se alum) is making some next-level snacks. His pineapple linzer cookie, a riff on a traditional Taiwanese pineapple cake, is made with spicy Yuzukoshō, a Japanese-pepper seasoning. Try to go early: There are only ten available per day.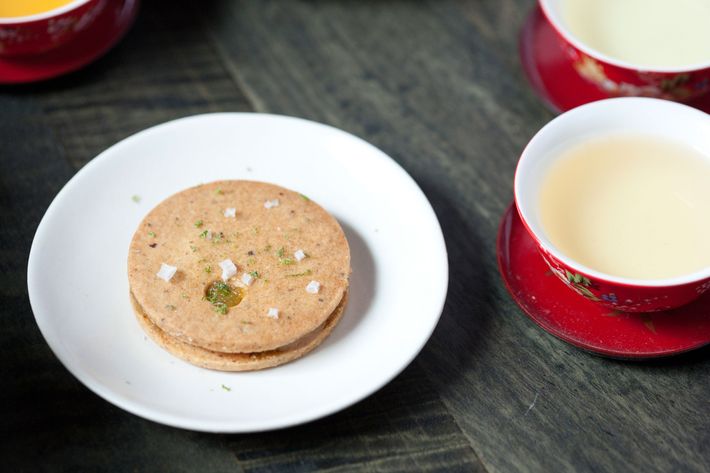 Sadelle's Oatmeal-Raisin Cookie
Price: $3
This cookie actually disappeared from Sadelle's menu for a while, but thanks to a plum shout-out from New York Times critic Pete Wells ("one of the best oatmeal cookies in existence"), it returned to the pastry case this week. Baker Melissa Weller says she aimed to create a cookie that's crispy at the edges, and thick, soft, and chewy in the middle, so you can get both textures in one bite. Weller actually ages the dough for four days before baking and uses Quaker Old-Fashioned Oats.
Mah Ze Dahr's Chocolate Sable
Price: $15 for a dozen, sold online
Keep an eye out for a new treat from Umber Ahmad: She's preparing to debut her rich chocolate-sable shortbread cookie, made with Valrhona cocoa, salted butter, brown sugar, bittersweet-chocolate chunks, and Maldon salt. "I really love the balance that we strike between the sweetness of the sugar, the bitterness of the chocolate, and the hint of saltiness from the Maldon salt," she says. Plus: Once Ahmad's brick-and-mortar bakery opens, she'll sell her sables by the piece, too.