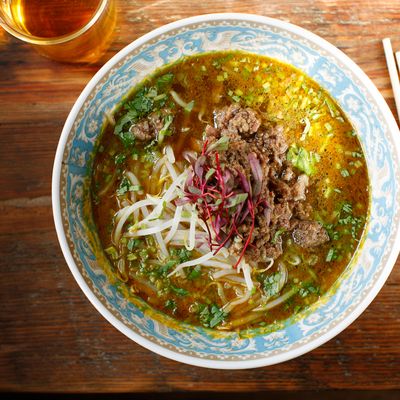 Curry-spiced ramen with chicken and seafood broth, minced beef, and bean sprouts.
Photo: Melissa Hom
Shigetoshi "Jack" Nakamura is what you might call Japanese ramen royalty: He's been at it for 17 years, having opened his first ramen-ya when he was 22 and contributing menu development to his brother's chainlet, Afuri, an influential shop that debuted more than a decade ago in Tokyo with light soups and a heavy emphasis on fish in the stock. He's been praised by the likes of Ivan Orkin and David Chang. In New York, the chef is likely best known as the mastermind behind the defunct ramen flights at Sun Noodle's original New Jersey incarnation of Ramen Lab, which he also briefly ran after it relocated to New York. Now he's back on the Manhattan noodle scene with the first Stateside shop of his own, aptly named Nakamura.
In a Lower East Side storefront squeezed into the shadow of the Williamsburg Bridge, Nakamura's menu is tight, with just four bowls of ramen available. These include the two bowls Nakamura served at Ramen Lab: his light, restorative torigara shoyu, based on a recipe that's more than a century old; and his XO miso vegetarian ramen, made with David Chang's vegan version of the famous Hong Kong sauce that's traditionally made with dried seafood and Chinese ham.
The other two bowls are ones Nakamura has served in Japan but only tested at Ramen Lab. One, the richest of the bunch, is a curry-spiced ramen that sous-chef David Forster says is Nakamura's attempt to combine the two favorite foods of Japanese children, and it's meant to reflect the flavor profile of Japanese curry as opposed to Bassanova's Thai-inspired version.
The last of the four is the yuzu dashi, which Forster calls the lightest of the bunch, all the better to emphasize the citrus's aromatic, floral qualities. Nakamura has been serving yuzu ramen for years — Sun Noodle's Kenshiro Uki remembers eating it at his first restaurant — but it has only recently started emerging in New York and is starting to pop up more and more. Yuzu-inflected bowls are now being served at two other recent openings in Mr. Taka Ramen, which has another Tokyo ramen star in the kitchen, and Ramen by Mew, while Bassanova serves a todaku yuzu wadashi bowl, Jin Ramen's shio has yuzu-kosho paste in the broth, and last year Ippudo debuted an atsumori tsukemen that has a pork broth with yuzu vinegar.
Along with those aforementioned noodles, Nakamura also serves a single appetizer of pork gyoza, a very solid rendition of the dumpling, but Forster says they'll likely add some others like, perhaps, a cucumber salad. There's only tea to drink for now, while a beer-and-wine license is coming soon. Once it does arrive, they'll serve sake along with Japanese and local beers. In keeping with the times, the restaurant also has a no-tipping policy, and further down the road, Forster adds, they'll start making their own noodles, too.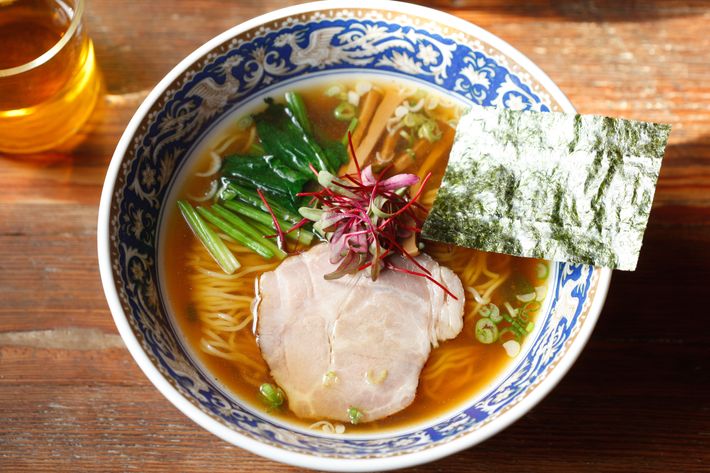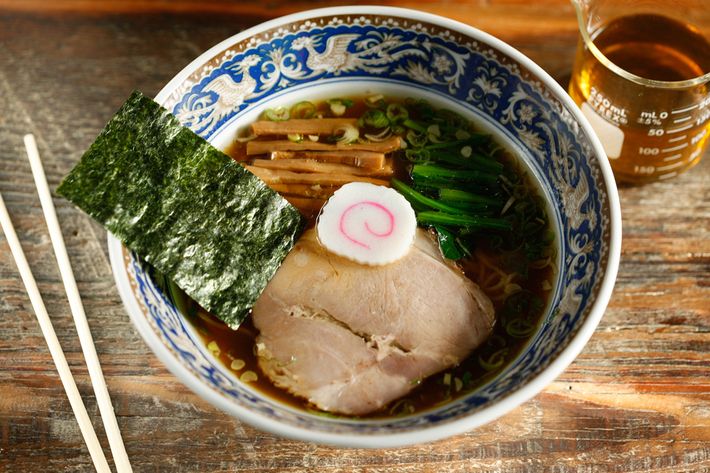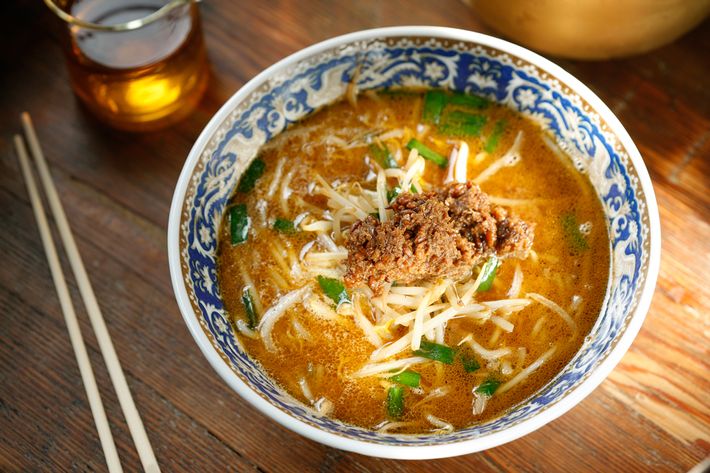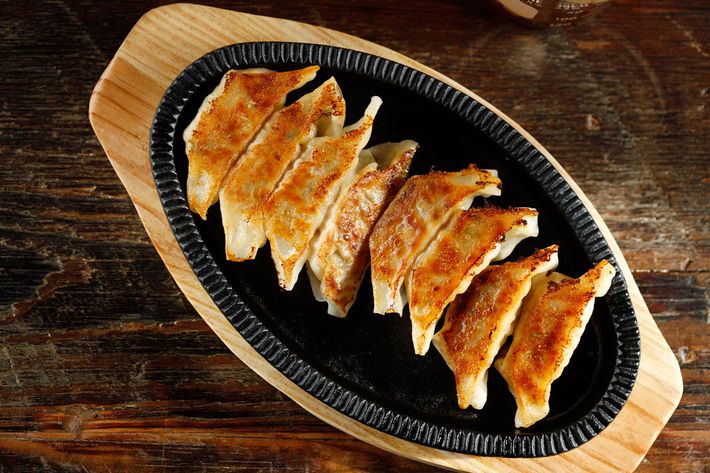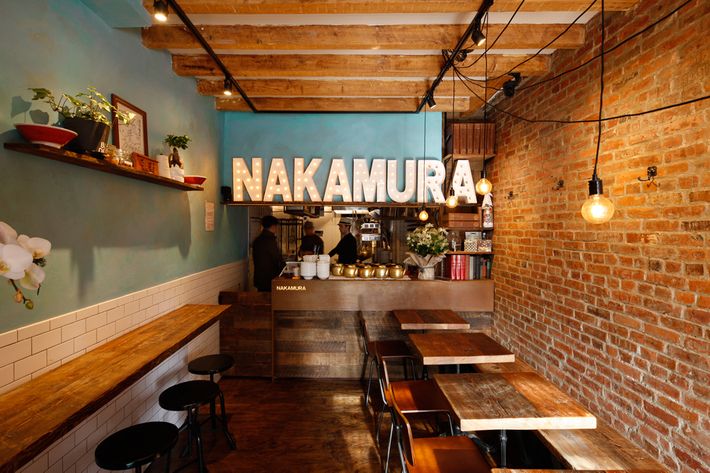 Nakamura, 172 Delancey St., 212-614-1810