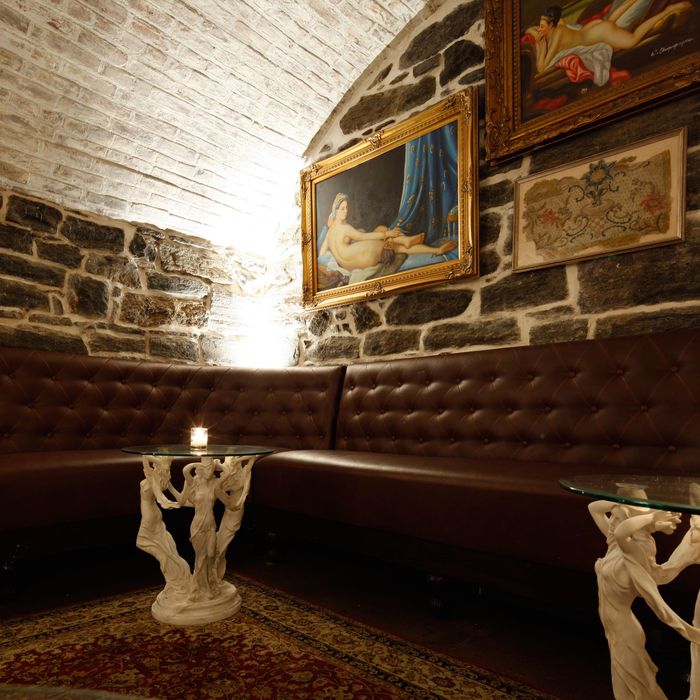 This grotto is inside an abandoned tunnel underneath Atlantic Avenue.
Photo: Melissa Hom
Fans of the now-closed Dove Parlour will appreciate Le Boudoir's rococo-style decor. The new bar, under Atlantic Avenue in Brooklyn Heights, is the work of Parisian-born Tarek Debira and Patricia Ageheim — the husband-and-wife team behind Chez Moi. The bar is actually underneath the restaurant, as there's a secret entrance hidden behind a bookshelf, which leads to a flight of stairs.
They designed the restaurant to resemble Marie Antoinette's private chambers in Le Versailles — an intimate, lavish space only open to her inner circle. That motif has translated to red-velvet banquettes, gilded mirrors, antiques sourced from French châteaux, crystal d'arcques glassware, neo-classical paintings, and even a bronze bust of Antoinette that serves beer on tap. The details are meticulous: The bathrooms are replicas of the Queen's powder room, and there's an original engraved doorknob from Antoinette's bedroom.
As for the drinks, Franky Marshall, of Monkey Bar and the Dead Rabbit, has created a French-inspired (of course) cocktail menu — and there's also a snack menu, with dishes like crispy frog legs. Take a look: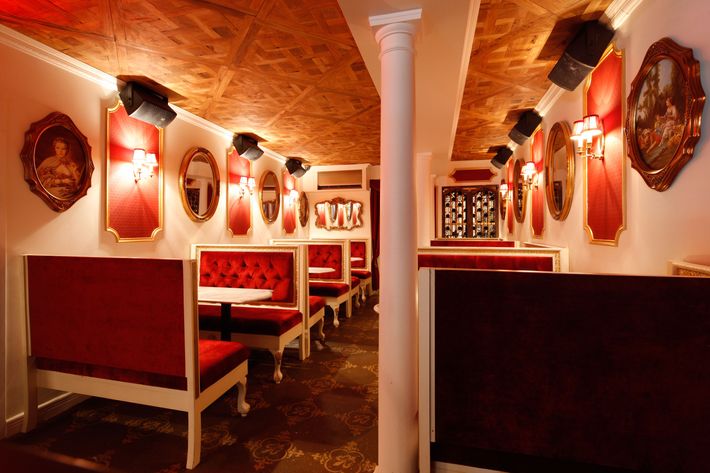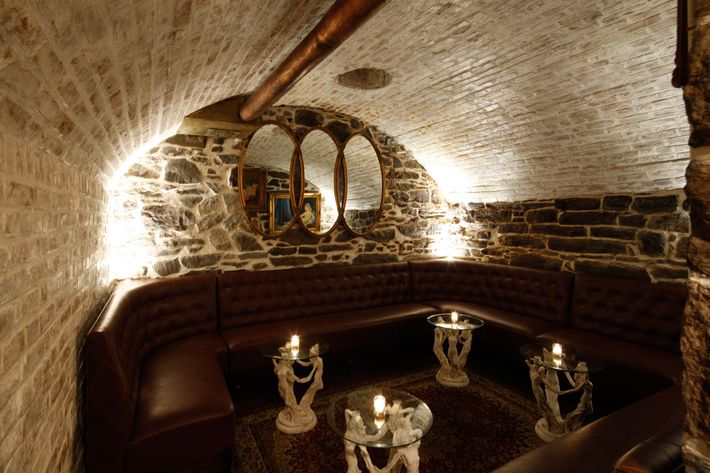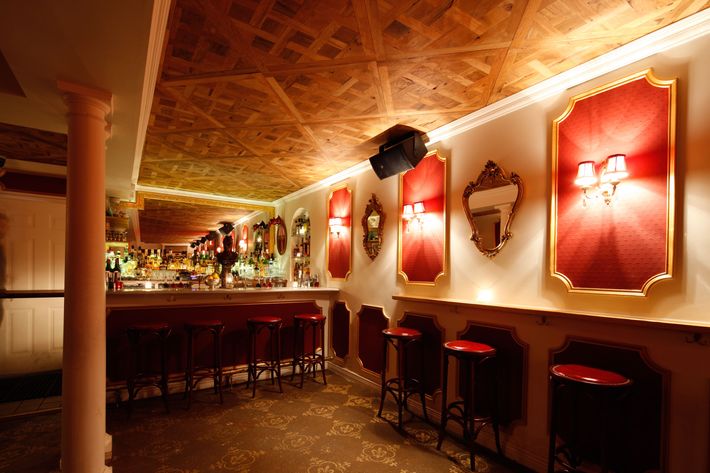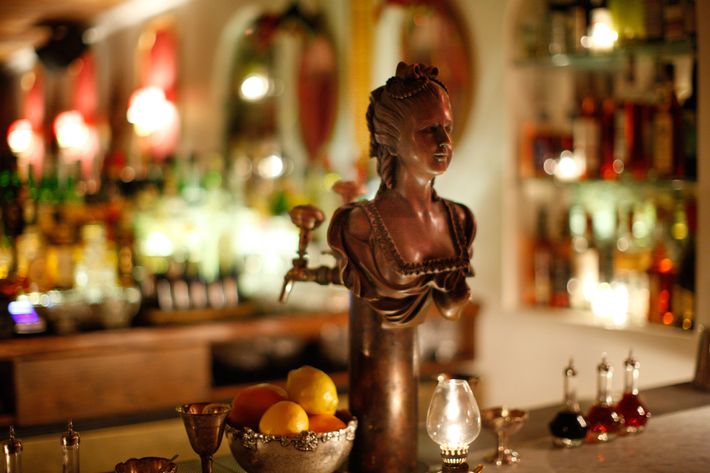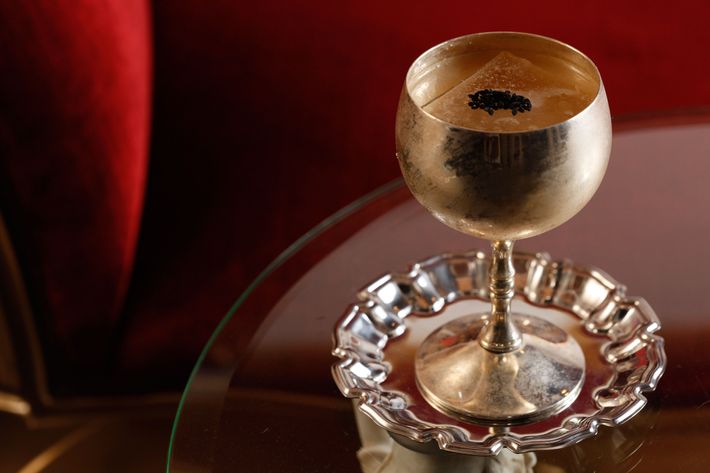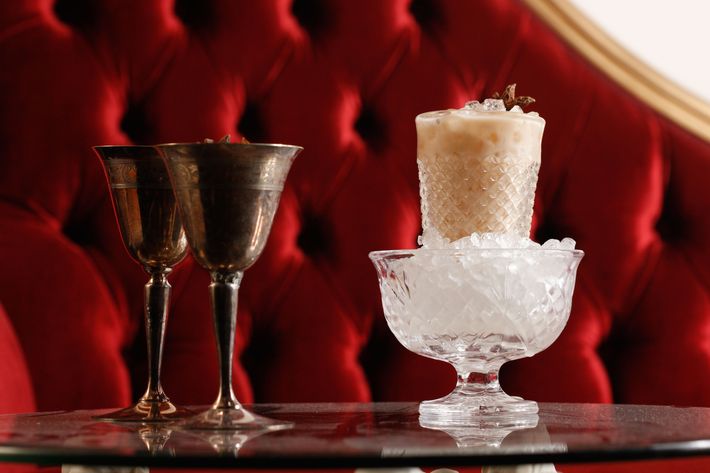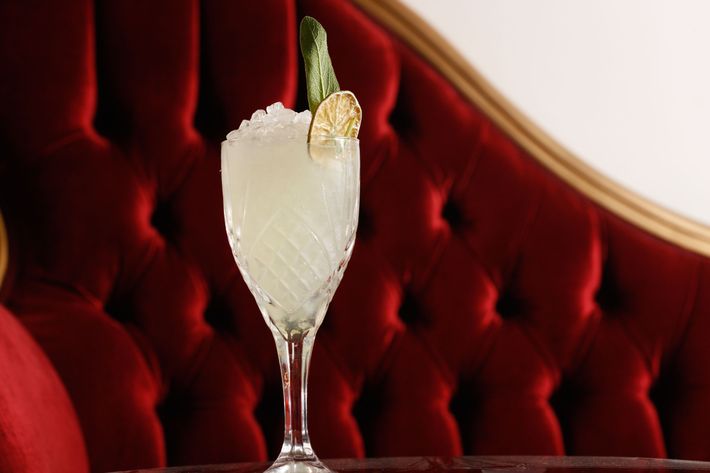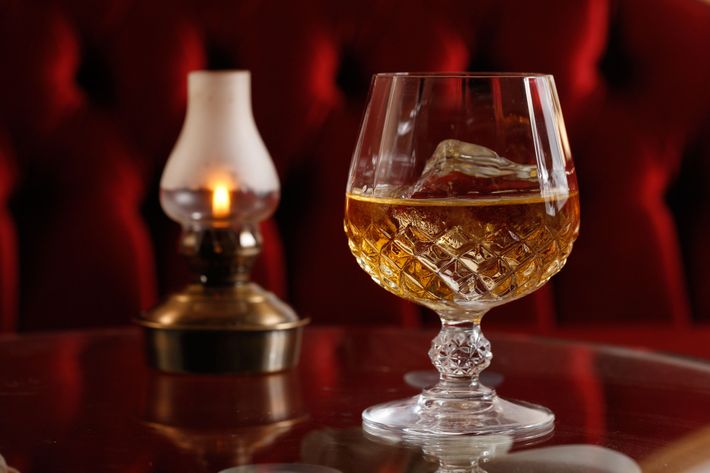 Menu [PDF]
Le Boudoir, 135 Atlantic Ave., Brooklyn, 347-227-8337