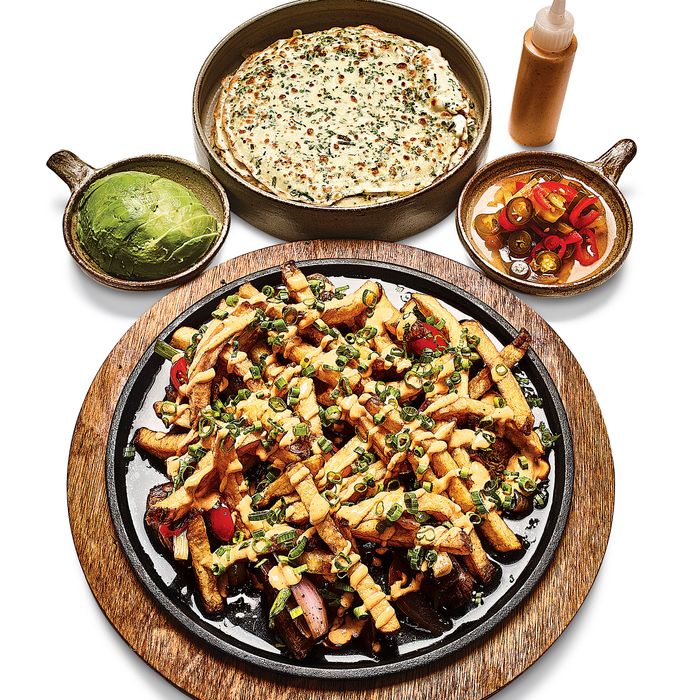 Chinese laborers who immigrated to Peru around the turn of the last century made a lasting mark on the cuisine, engendering Chinese-Peruvian, or chifa, dishes like lomo saltado, stir-fried beef mingled with French fries (in Peru, the potato is king). The venerable recipe has undergone a playful transformation at Williamsburg's new Llama Inn, where first-generation Peruvian-American chef Erik Ramirez reinterprets it as a sort of Peruvian fajitas. Ramirez still tops the stir-fried beef with fries, but instead of serving it with the customary rice, he pairs it with crêpelike chive pancakes and multiple garnishes. Despite the DIY innovation, says Ramirez, "Peruvians always ask for a side of rice." He's more than happy to oblige.
Mouse over or tap the image to read more.
On the menu at Llama Inn; $48; 50 Withers St., at Lorimer St., Williamsburg; 718-387-3434.
Photograph by Bobby Doherty
*This article appears in the January 11, 2016 issue of New York Magazine.