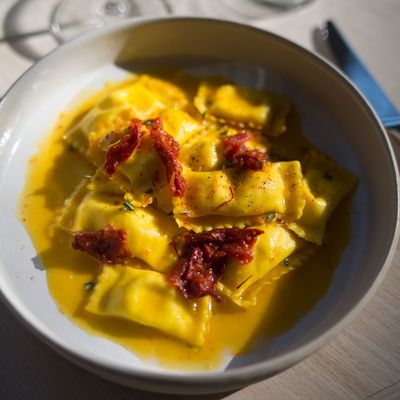 Sheep's-milk-cheese-filled pasta with saffron, tomato sugo, and honey.
Photo: Jody Wissner/New York Magazine.
Although Missy Robbins wasn't originally looking to open a restaurant in Brooklyn, the former A Voce chef was captivated by the freestanding setting of a former Williamsburg auto-body shop. That skylit space, now an airy expanse of tile and whitewashed brick, reflects the unfussy spirit of the menu. Despite the presence of a few meaty options, Robbins gravitates to vegetables, seafood, and handmade pastas like one filled with sheep's-milk cheese and sauced with saffron. The centerpiece of her open kitchen is a Grillworks wood-fired grill and rotisserie, on which she cooks everything from chicken and swordfish to chicories, potatoes, and clams. A takeout café is in the works, too, and will offer breakfast pastries and frittatas, lunchtime sandwiches, and soft-serve gelato, before morphing into a cocktail bar at night.
Here's a peek inside the dining room and kitchen.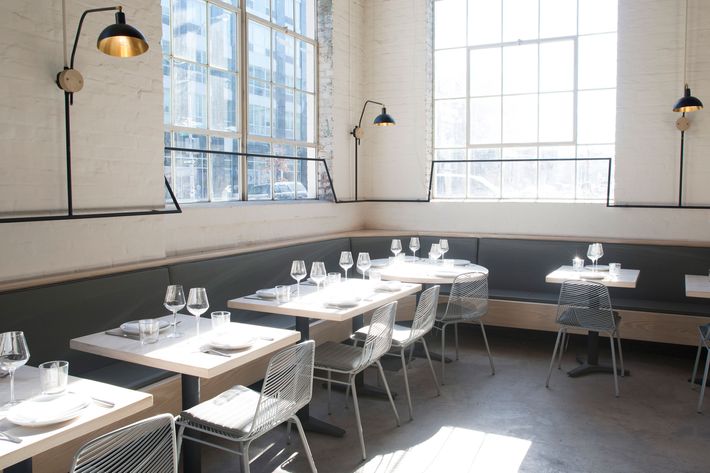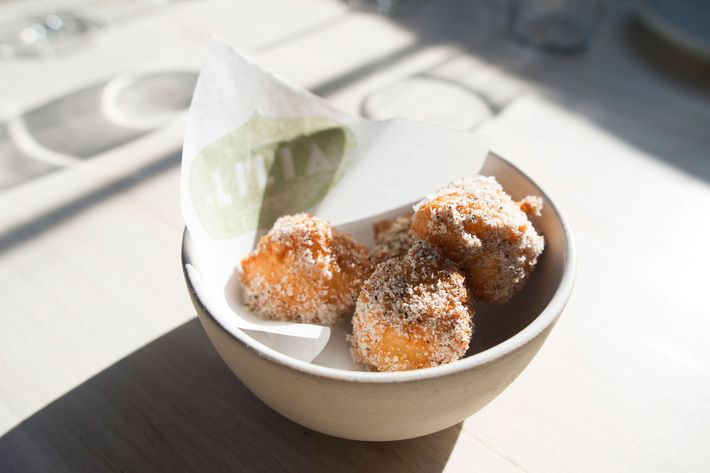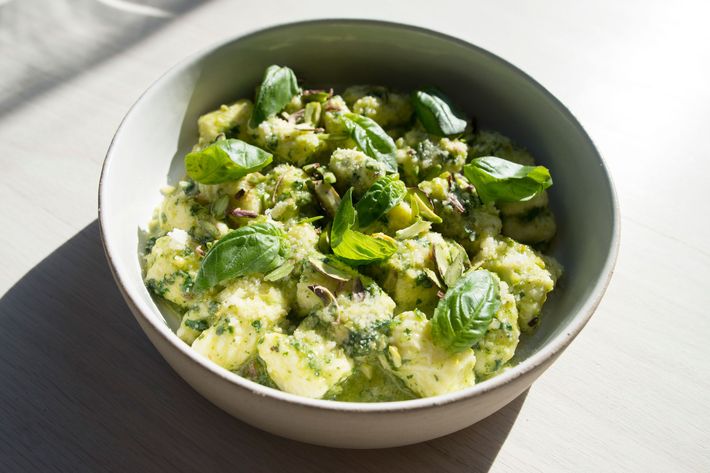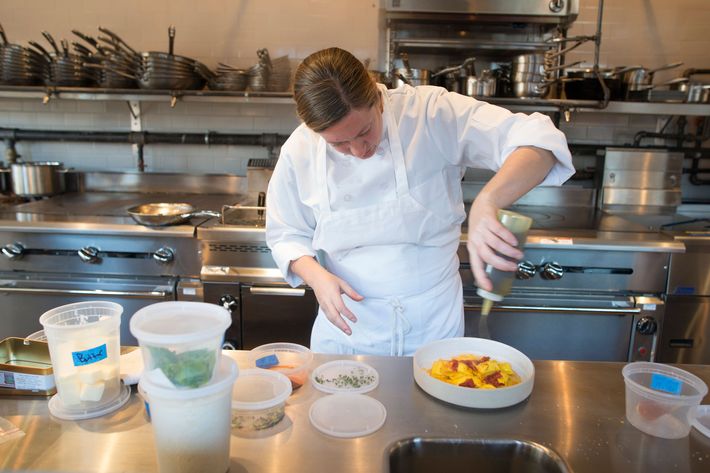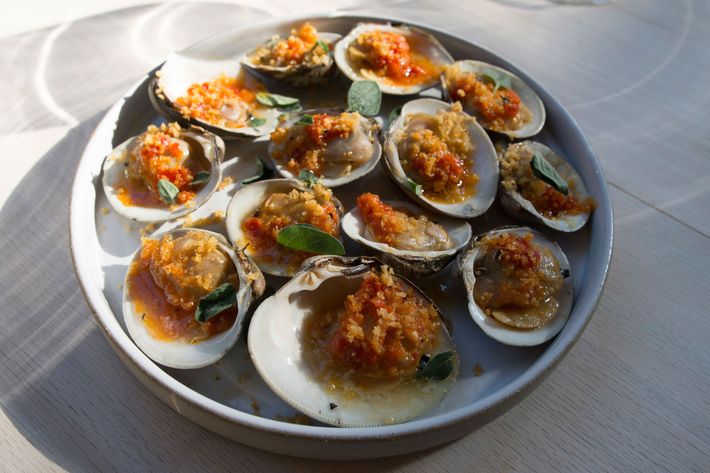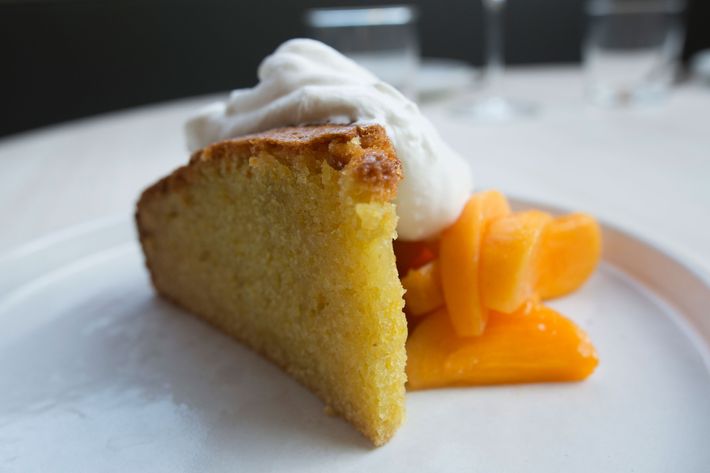 567 Union Ave., at N. 10th St., Williamsburg; 718-576-3095
*A version of this article appears in the January 25, 2016 issue of New York Magazine.