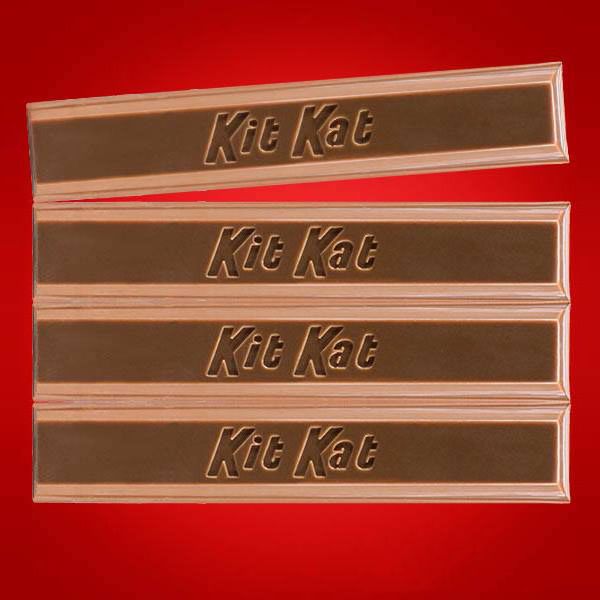 Nestlé's legal case just broke apart.
Since 2013, Nestlé's attorneys have been told no three separate times in their bid to trademark the Kit Kat's shape, but today England's High Court finally got its chance to weigh in and (presumably) huff, "Give me a break." This fourth rejection marks the biggest victory yet for Cadbury, the big rival that Nestlé's been in a legal tit-for-tat with since 2008, after it opposed Cadbury's trademark for a shade of purple.
A win here would've given Nestlé a monopoly of sorts on break-apart chocolate bars, which (in addition to a crucial moral victory) is another reason why Cadbury was so keen to fight. Today's ruling isn't final, so Nestlé says to expect a new appeal in short order. The Swiss food giant has claimed that something like 90 percent of British people recognize the Kit Kat bar's shape, but the judge ruled this didn't satisfy Britain's legal requirement for distinctiveness.
Competitors are now free to make their own four-finger chocolate bars without fear of a cease-and-desist arriving on Nestlé letterhead. If a rival bar is up Cadbury's sleeve, the candy-maker might consider calling it "Kit for Kat," just to ensure the legal battle keeps going.