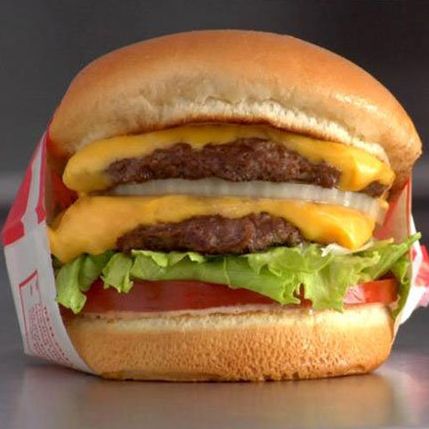 The limit was one per person.
Photo: In-N-Out Burger
Though In-N-Out is happy to stay sequestered out in the American West, the company still loves a good tease every now and then. The latest of the chain's infamously feverish pop-ups materialized in Sydney on Wednesday morning, selling burgers for four hours at a bar called Dead Ringer. Doors opened at noon, but that didn't stop a line from forming sometime before 6 a.m.
Between 300 and 400 burgers were available — which seems to have lit a fire under the eager hordes, who wrapped around three corners of the block for their first taste of Animal Style:
Unfortunately, only the people in line who received wristbands got to eat. Taunting Sydney's burger-loving public quickly became something of a point of pride on social media:
All the same, some people took days off to wait in this line. A woman who'd been queued up for 90 minutes told The Guardian she did not have a wristband, alas, but was still there because she was operating on the assumption that "they have to give us something." Also, it was about 100 degrees today in Sydney.
Nobody tell the lucky few that these chips are a sorry substitute for genuine crinkle-cut Shack fries: