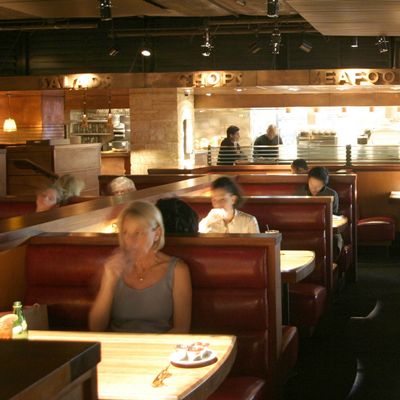 Hillstone got caught in the act.
Photo: Noah Kalina
With all of the recent tipping and minimum-wage changes, it's expected that there will be some confusion over why restaurants are getting increasingly expensive. But how do you know you're not just getting cheated? Hillstone, a steakhouse in Flatiron, took the liberty of adding a 2 percent surcharge on all bills (listed cryptically as "2% Surcharge Mandates") — a charge that has nothing to do with gratuity and, according to the restaurant, vaguely covers "increased operational costs."
While this wasn't as controversial a move as, say, Franny's 3 percent surcharge to "contribute to the cost of the Affordable Care Act for all Franny's employees," it's actually totally illegal to add this kind of surcharge in New York. The Department of Consumer Affairs can fine a restaurant $500 per plate, but the problem is that most of these sneaky surcharges go unnoticed. In other words: If you see something, say something.
Update: Since the news broke, Hillstone has dropped the surcharge.