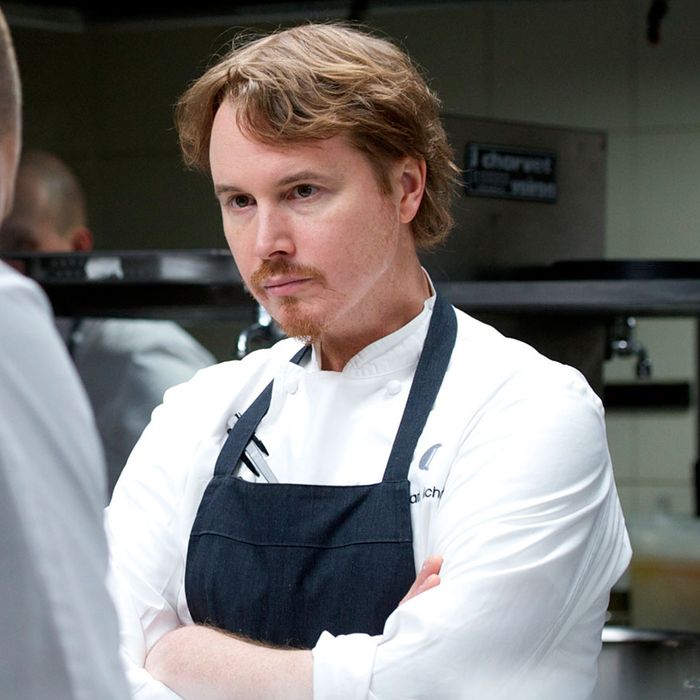 This will be a big year for Achatz.
Photo: Juan Naharro Gimenez/Getty Images
This April, chef Homaro Cantu died, jeopardizing the fate of his Chicago restaurant, Moto. With bad news comes some good: Katie McGowan, Cantu's wife and business partner, has announced that Moto will close after service on February 14, and that she has sold the lease to Grant Achatz and Nick Kokonas (of Alinea, Next, and the Aviary).
If there's any team that can honor McGowan's innovative spirit, it's certainly Achatz and Kokonas. The duo will have a lot on their plate in 2016: They're operating Alinea as an international pop-up while they revamp the restaurant, and they're also introducing an ambitious French Laundry–themed menu at Next.
[Eater]