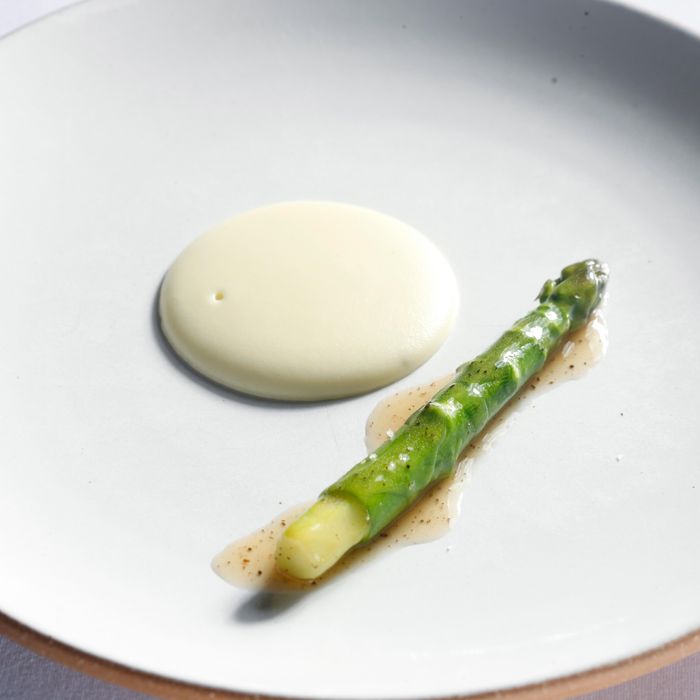 The food will highlight a more austere plating style.
Photo: Melissa Hom
Daniel Humm and Will Guidara have a lot on their hands — the build-out of a Park Avenue restaurant, the NoMad's Los Angeles expansion, and plans for a fast-causal concept — so simplifying service at Eleven Madison Park makes sense for the duo. As you already know, the $225-per-person price has been adjusted, since there's no tipping, to $295 with service included, and now the restaurant's owners announce that there will be seven courses (at both lunch and dinner) instead of 14-plus, all plated in minimalist fashion and larger than the precious two-bite courses often found at tasting-menu restaurants.
There are other accompanying changes, intended to boost intimacy: Diners will have more choice and begin the meal by discussing what they're in the mood to eat, and once the meal gets going, servers will interrupt less often and not deliver monologues with each plate. "It's not about us just serving you the meal we think you should eat," says Guidara.
[NYT]