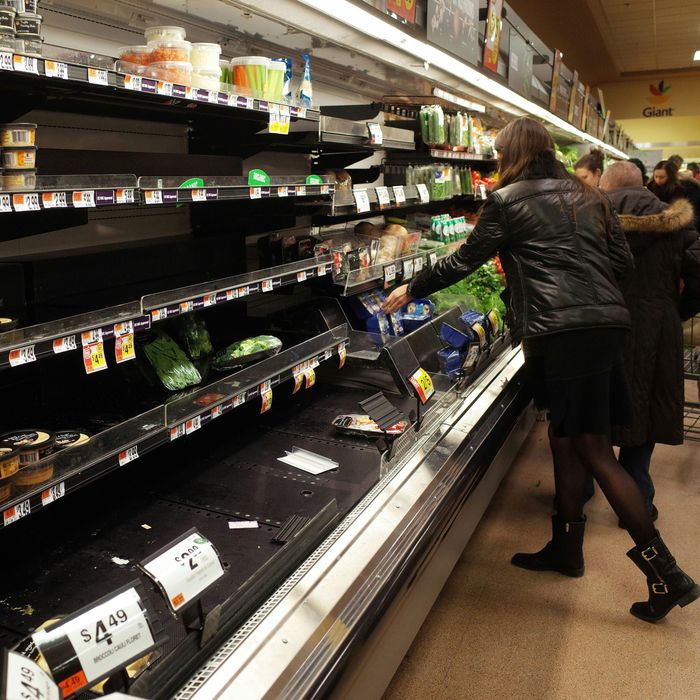 Photo: Mandel Ngan/AFP/Getty Images
Epic Winter Storm Jonas is just hours from burying all of Washington, D.C., meaning adrenaline junkies who absolutely must get that vital 12-pack of string cheese will have to enter the citywide Hunger Games:
The odds of successfully acquiring cheese products anywhere at this hour are less than ideal, as shelves stocked with unnecessary items are even empty at area Whole Foods, where company reps said they knew the drill, so had placed extra orders in advance. And yet even the organic greens and free-range meats have been utterly ransacked:
D.C. reporters have tweeted out PSAs suggesting other places that last-minute shoppers can still acquire food basics — only their followers probably don't like the answer:
Still, the biggest question after seeing all these empty aisles is why nobody in D.C. seems to ever keep more than a half-day's worth of food in their homes. Kraft Singles never go bad.