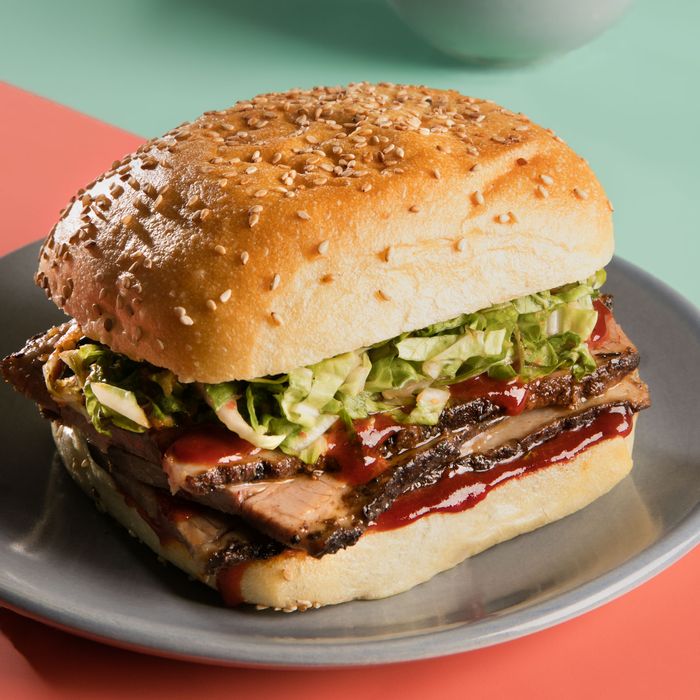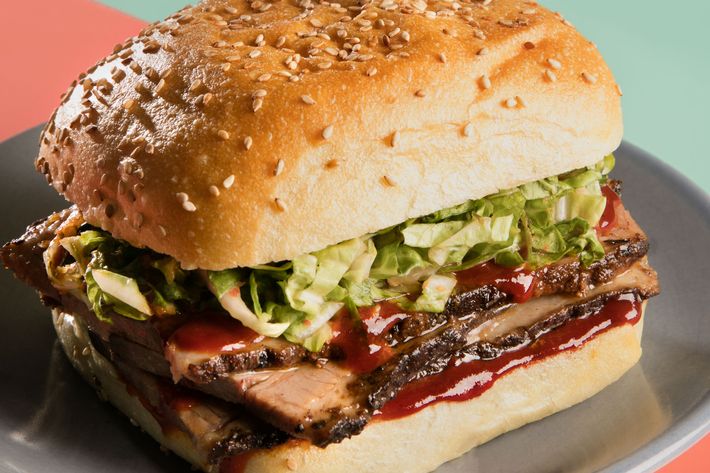 Back when Maple was launched, there was talk of the members of the culinary board eventually lending their talents to the delivery service. Well, folks, that time has come. To kick off the "chef takeovers," from today through Friday, Maple's lunch and dinner menus will feature the handiwork of Milk Bar's Christina Tosi and chief culinary officer Chang himself.
For Chang's part, he says, "I wanted to do some of the flavors that were not what we would serve at Momofuku." His dishes skew more Korean but had to be designed with delivery in mind. "It's so hard to figure out all the different angles to make it work in a box." For that, he relied on Maple chef Soa Davies, who has become something of an expert on the subject. After much R&D;, and what Chang calls "arguments over, like, texture on the rice cakes, or the type of bread for the sandwich," four dishes emerged triumphant: Korean tofu with kimchee brown rice and a kimchee-and-smoked-brisket sandwich at lunch, and for dinner, spicy Korean rice cakes with sausage and Chinese broccoli, and a quinoa bibim bowl with Momofuku's own chickpea Hozon dressing. (The last is practically spa food, and improbably, it's Chang's personal favorite.) Each of the limited-time options costs $1.50 more than Maple's regular selections ($13.50 for lunch, $16.50 for dinner, tax and tip included).
For dessert, Maple will offer a selection of Milk Bar's greatest hits, from Compost cookies and Crack Pie to cake truffles and the (relatively) virtuous everything-free Klossies.
Here's a look at the week's specials.