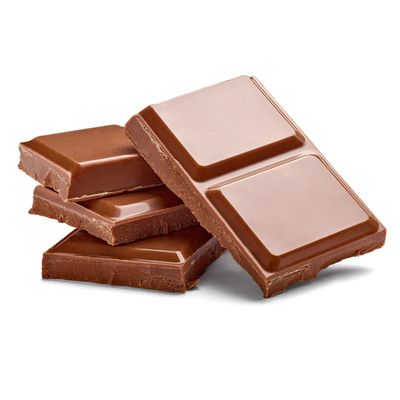 Bad news.
Photo: Milan Radulovic/Corbis
The world's cocoa plants have had a rough go of it lately: Ebola in western Africa, where most cocoa is grown, had a disastrous effect — in addition to dying and decrepit trees, historic drought courtesy of El Niño, and some ineptitude on the part of Ghana's government, which oversaw an 18 percent slip in production this last year. Put together, these factors have so far led to consumers paying a little bit more, but the industry is increasingly worried that as demand rises in China, India, and other developing countries, no amount of bumping cost will be enough. As Mars's chief sustainability officer tells today's Wall Street Journal, it's clear to the industry that satisfying future demand requires "a big investment" now, as there are "still one to two billion consumers around the world that don't eat chocolate today, and we think they will."
The industry's biggest producers, therefore, are spending about $10 billion to up their farmers' yields. Mars is paying agronomists in Indonesia — apparently much to government officials' chagrin — to speed up growth by grafting new plants onto old ones, while Mondelēz has instructors out in the field teaching better agricultural practices. Meanwhile, all of the major manufacturers are battling with top cocoa-producing countries' governments because they aren't too cool with having their agricultural policies second-guessed.
Local farmers tell the Journal that the biggest threat is that none of their kids want to go into the family business. The paper says a growing number have begun selling their land because gold prospectors see the fields as a better investment.
[WSJ]