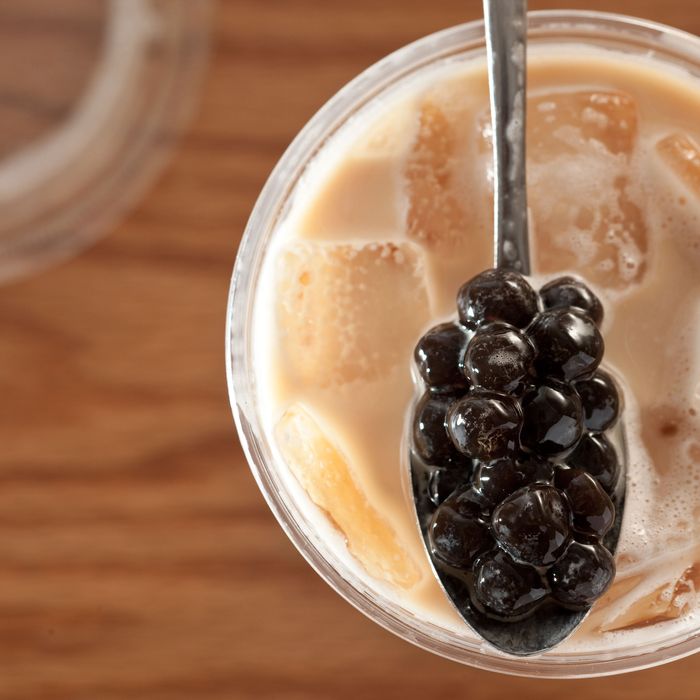 Classic milk tea with boba.
Photo: Melissa Hom
It's not hard to find bubble tea — a Taiwanese tea-based drink that often includes tapioca balls — in New York, especially on the Lower East Side. So what makes Boba Guys special? After a few successful pop-ups in New York (which attracted Cronut-level lines), the San Francisco–based shop has opened a permanent location on Clinton Street.
"What makes us stand out is our ingredients," says Tammy Na, who approached founders Andrew Chau and Bin Chen about collaborating on a New York outpost. (Maybe this location should have been called Boba Gals.) "Out in San Francisco we use Straus milk, and in New York we use Battenkill Valley. Everything that goes into our drinks is natural. Teas are brewed daily, and syrups are made in house." Boba Guys exclusively uses loose-leaf teas, instead of powders, and allows the customer to customize the milk and the level of sweetness. In addition to tapioca balls, there are toppings like homemade almond and grass jellies and, come springtime, fresh fruits. Check out a few of the offerings: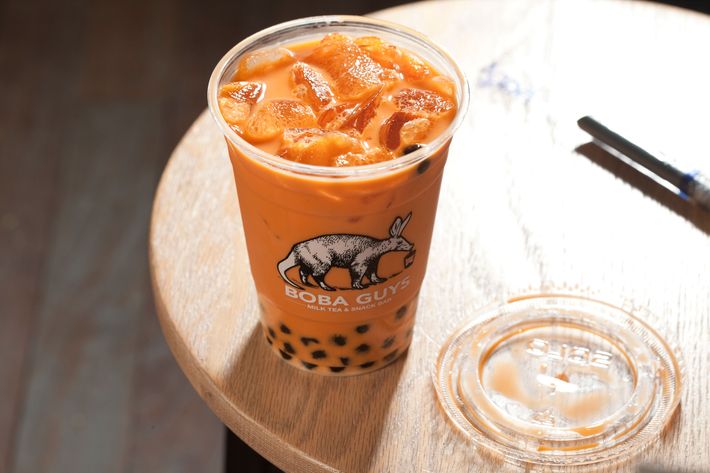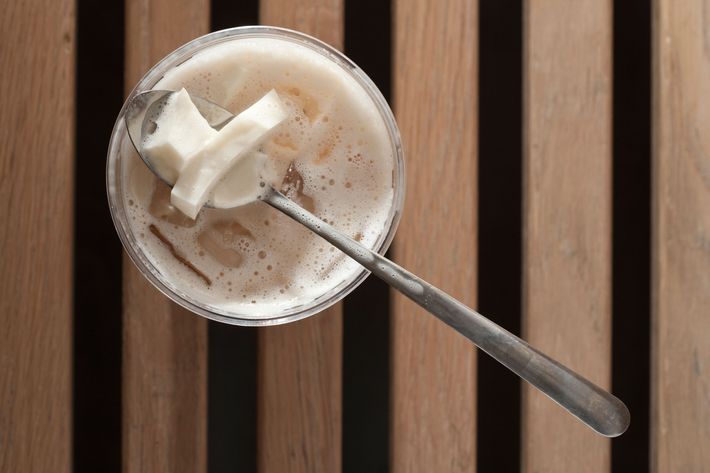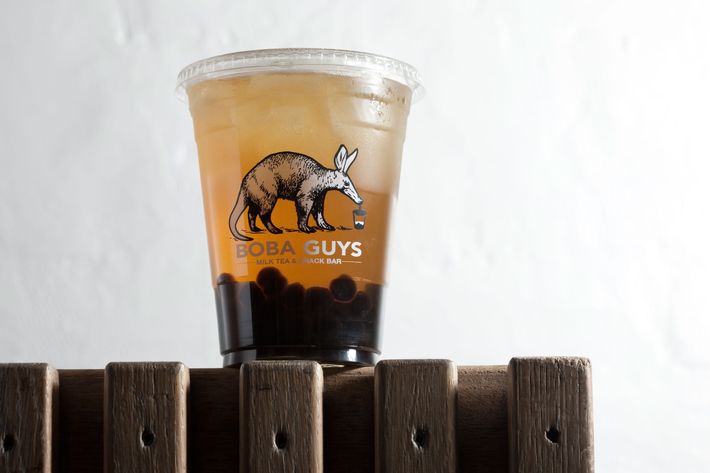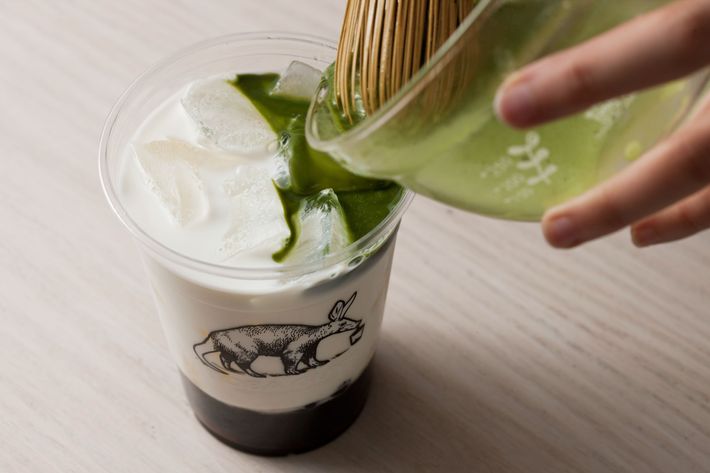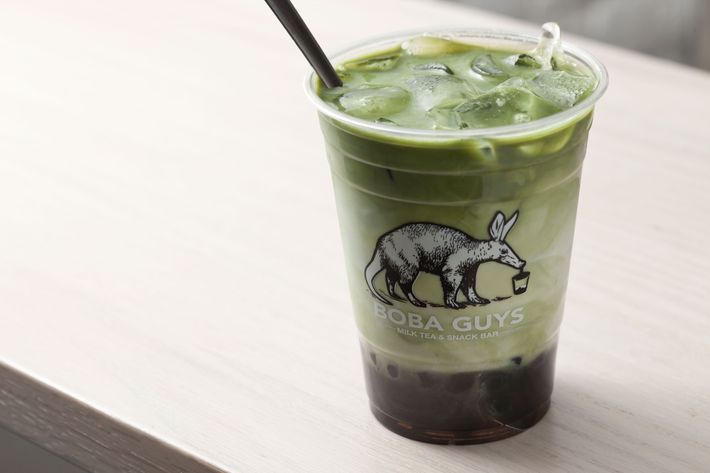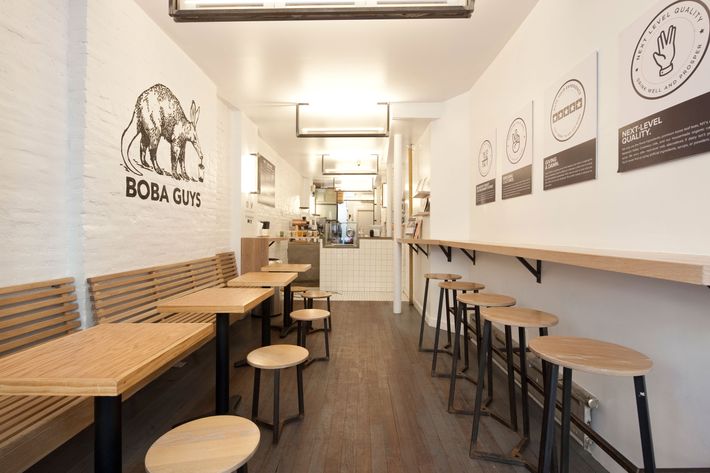 Boba Guys New York, 23 Clinton St.