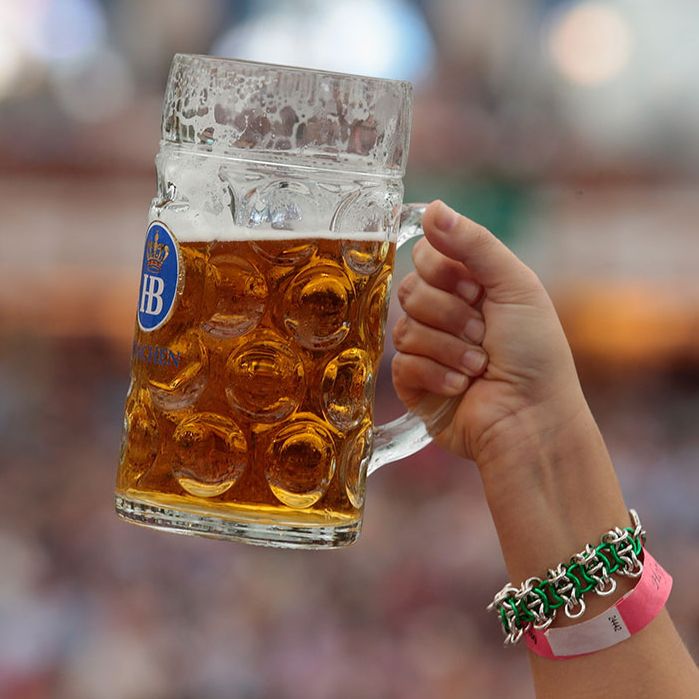 She has a rare condition called gut fermentation syndrome.
Photo: Johannes Simon/Getty Images
Here's something new: An upstate New York schoolteacher got her DUI arrest tossed out because her body is trying to get into the craft-beer scene or something. When the unnamed woman was pulled over on October 11, 2014, cops found that she had a blood-alcohol level four times the legal limit — which perplexed her as, she insisted to her attorney Joseph Marusak, she had no more than three drinks in the six hours before cops stopped her. As it turns out, the lady in question hadn't blacked out but has a rare condition called gut fermentation syndrome, wherein high levels of yeast in her intestines ferment high-carbohydrate foods into booze.
Claiming the condition would be a pretty easy get-out-of-jail-free card for those who actually were drunk driving, so proving it requires serious testing. Among other things, Marusak had three medical professionals monitor his client for a day, and despite not drinking an ounce of booze, she had a blood-alcohol content of .36, or four times New York's legal limit, he said. Eventually a doctor prescribed the teacher a low-carbohydrate diet, to prevent fermentation, and the case was dismissed on December 9 after medical evidence was submitted. Success!
[NYDN]