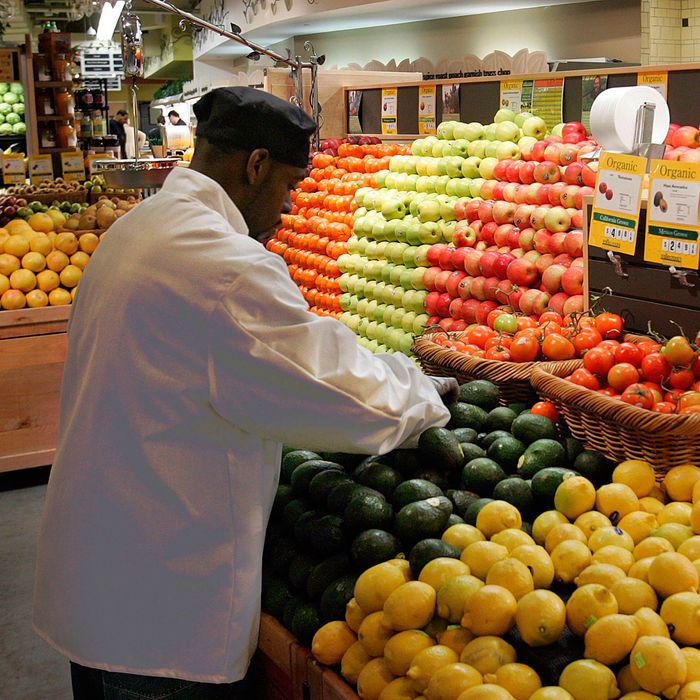 Fight for your rights.
Photo: Stephen Chernin/Getty Images
Federal officials have thrown another wrench into Corporate America's fight against unionized labor, and this time the loser isn't McDonald's, but Whole Foods. For years, a rule in the grocery chain's worker handbook has outlawed taking photos or recording conversations in the workplace without "a supervisor's permission" (and it's easy to imagine how often employees get that). The manual's ostensible explanation is that the rule serves to "eliminate a chilling effect on the expression of views that may exist when one person is concerned that his or her conversation with another is being secretly recorded." But the National Labor Relations Board wasn't convinced by this logic, and ruled 2-1 last week that smartphone pics and videos in this day and age are particularly "essential" to proving an employee's rights have been violated.
The ruling is seen as a blow to Whole Foods' anti-union tactics in recent months, which include a pretty contentious round of wage cuts. It will be applauded by workers at other companies, who have fought for years over higher wages and unions. (Whole Foods workers have been actively trying to unionize since last fall.)
Co-CEO John Mackey maintains that Whole Foods is "not so much anti-union as beyond unions," but it would appear the NLRB disagreed with that logic too, since the complaint was brought on behalf of two unions, the United Food and Commercial Workers and the Workers Organizing Committee of Chicago — which is also part of the biggest labor enemy of McDonald's, the Fight for 15 campaign.
[HuffPo]