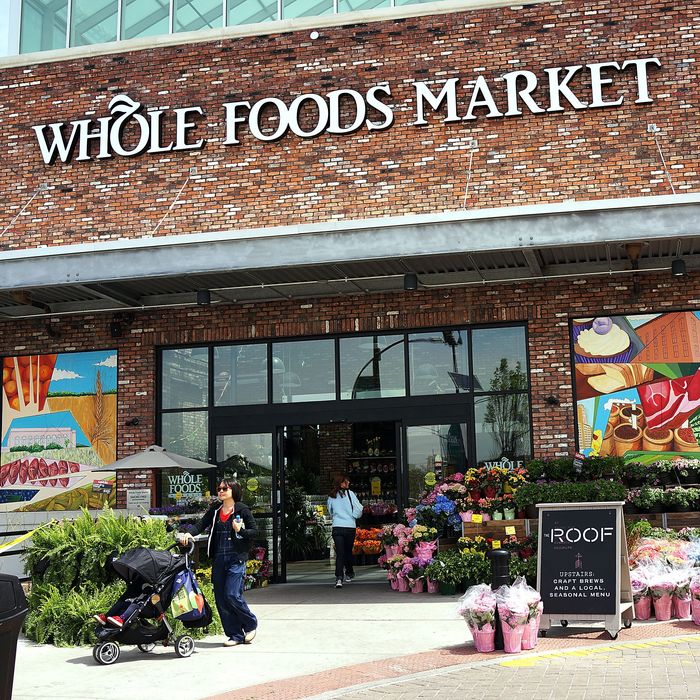 Less of your whole paycheck.
Photo: Spencer Platt/Getty Images
Whole Foods will get more than a slap on the wrist for "routinely" overcharging customers: The company says it has agreed to pay $500,000 to settle the allegations brought by New York City officials — though that's only a third of what the city had been seeking. Whole Foods apparently wouldn't consider the initial demand for $1.5 million, but agreed to this lower amount to "put this issue behind us," spokesman Michael Silverman said.
City officials launched their investigation back in June after spot-checking 80 prepackaged Whole Foods items and reportedly discovering that every single one of them had its weight mislabeled. It created a fairly massive headache for the company — lawsuits followed from both customers and shareholders, as did a significant decline in sales.
But in spite of all that, Whole Foods largely stuck to its guns. Co-CEOs John Mackey and Walter Robb allowed that stores had "made some mistakes," but claimed overcharges represented just "a very, very small percentage" of customer transactions, and went on to complain about being "singled out" for a weighing system Mackey argued was no different from any other supermarket's. (The New York City Department of Consumer Affairs, meanwhile, called it one of the "worst cases of mislabeling they have seen.")
All the same, the grocery chain said in July that workers would be retrained to fix these errors. It also promised to institute third-party audits to ensure nobody pays $15 too much for shrimp again, and the AP reports those audits have already been put in place.
This post's headline has been updated to show that the $500,000 Whole Foods paid wasn't a fine, but rather part of its settlement with the DCA.
[AP]