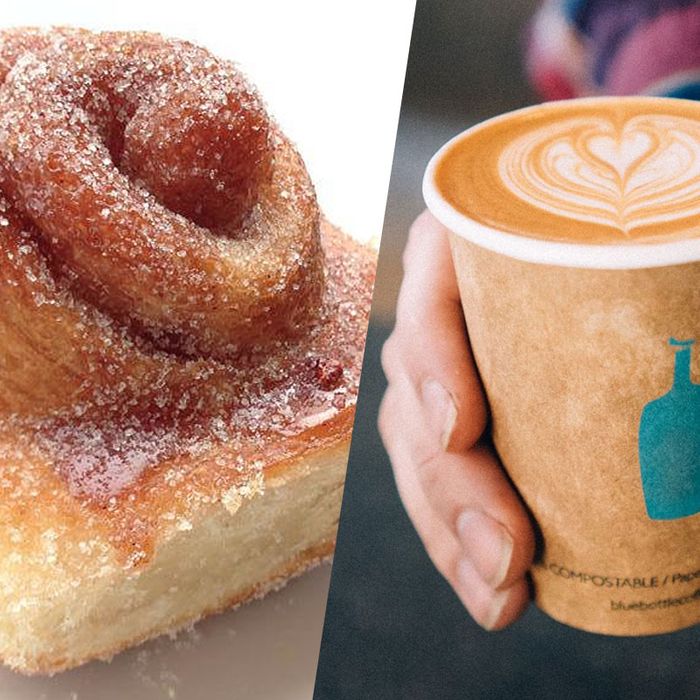 Breakups are tough.
Photo: Courtesy of Tartine Bakery; Courtesy of Blue Bottle Coffee
Back in April, Tartine Bakery's Chad Robertson and Blue Bottle's James Freeman confirmed their new relationship, but after a short seven months, the power couple has separated. According to the San Francisco Chronicle, they've "decided that remaining separate companies makes the most sense," with Robertson adding, "Coffee infrastructure doesn't really support food and food infrastructure doesn't really support coffee."
Fortunately, Robertson and Freeman are both moving on from the breakup gracefully, honoring their promised expansion plans. But who gets custody over their first planned collaborative space, a 15,800-square-foot Brooklyn warehouse that was set to house both a baking facility and a coffee-roasting warehouse? Awkward.
[SFGate]