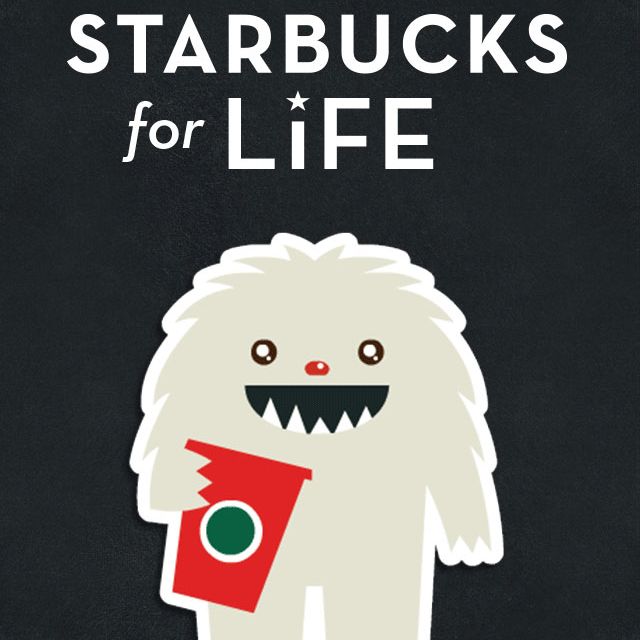 Last year's big holiday contest was the so-named "Starbucks for Life," a giveaway that would eventually grant 14 lucky Starbucks cardholders one free item per day for 30 years. Not exactly the unlimited-latte license implied by the name — especially since, the more we learn about coffee's many health benefits, the more it seems like the key to immortality — but still a decent amount of Starbucks swag. The winners also got 10-karat-gold Ultimate Starbucks Cards, because why not?
Well it's back: This year's "Starbucks for Life" sweepstakes, which runs until January 11, again offers 30 years of gratis coffee, but adds a new twist: There is a game that customers must play if they hope to win the nonliteral prize. Cardholders must visit starbucksforlife.com, where purchases can get them "game pieces" — mostly holiday-themed animals like Thirsty Yeti and North Poodle — that they in turn play on a board for chances to win the prizes.
And yet, for all that nonsense and trouble, only seven people will win the $54,275 grand prize, another 45 will win Starbucks for a year, 225 will win Starbucks for a month, and 750 will score Starbucks every day for a week. And exactly zero people will actually win free Starbucks coffee for their entire lives.