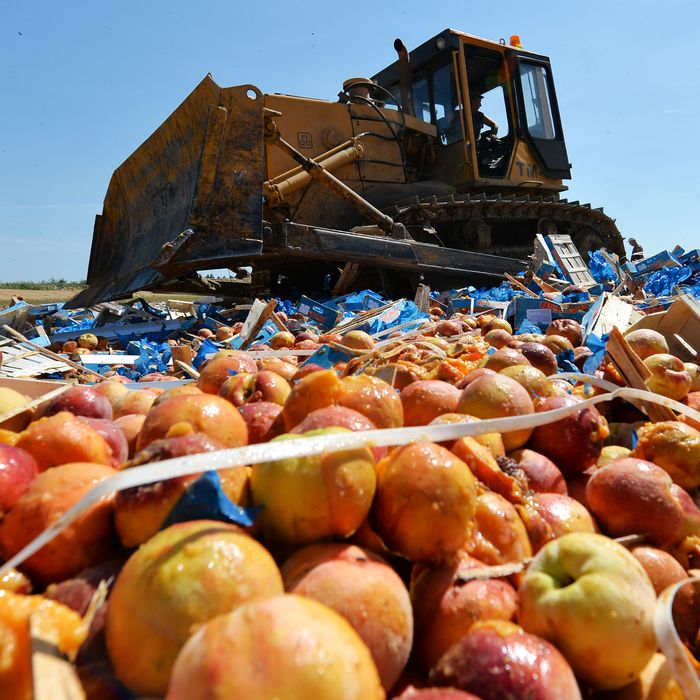 All part of the larger plan.
Photo: Onliner.by/AFP/Getty Images
Now that Russia has finished bulldozing all of the West's evil foods, there are a lot of idle fields. President Vladimir Putin has a plan: to simply grow more crops. He told Parliament last week that they will make Russia the "largest world supplier of healthy, ecologically clean, and high-quality food" in the coming years. Russia also summarily banned GMOs a few months ago, and Putin notes a side benefit of beating the West at organic-crop production is that in just five short years there will finally be enough food to eat at home, and it will all be Russian and healthy.
While Putin's attempt at banning Big Macs didn't pan out, he is betting GMO-free produce can make the country big bucks, noting that in 2014, before the GMO ban, Russia's agricultural exports were already $20 billion, or "a quarter more than the revenue from the sale of arms." Perhaps the Communist Party's anger at Putin's food destruction was shortsighted after all — he was simply burying all of those apples and Edam cheese, wax and all, in order to get a head start on composting.