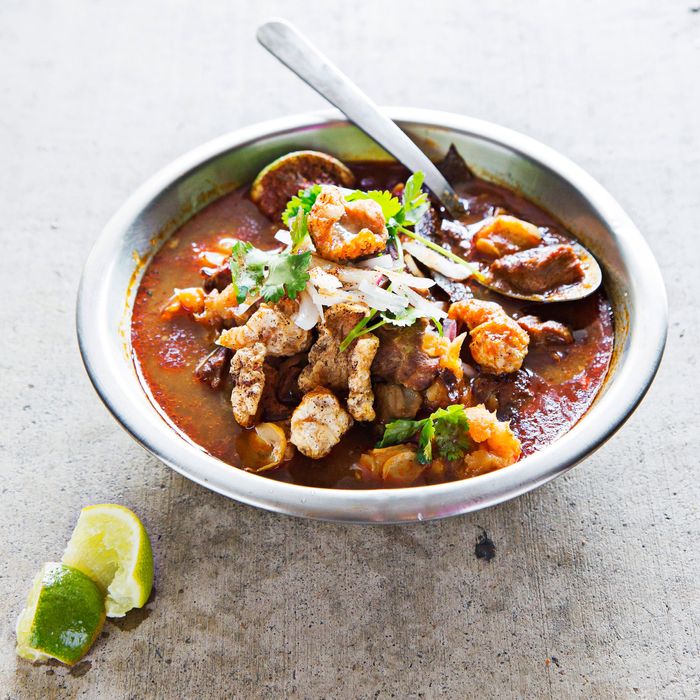 It does look delicious.
Photo: Scott Suchman/The Washington Post
Police say a 23-year-old in Albuquerque wanted his mother's homemade stew so badly that he just broke in and stole it. According to felony burglary charges ultimately filed by his own poor mom, Jonathan Ray texted a quick FYI about how he was stopping by for some of her famous pozole, but she said no. Well, he showed up anyway and had to jimmy the gate and inflict some damage on the garage door to get inside the empty house. From there, it was just a few feet to the fridge: "He opened the door and grabbed that big pot of posole I had made for my kids," his mom told the Albuquerque Journal. "He knew I had made it." She called the cops, but by then the pozole was presumably digesting in Ray's belly.
According to police, Ray's mom decided to press charges "due to the fact that he did not have her permission to enter her home and take the pot of posole." He's since been arrested. Let this be a lesson to Ray: Had he just learned to make that damned soup growing up, this story would have a happier ending.
[Journal]