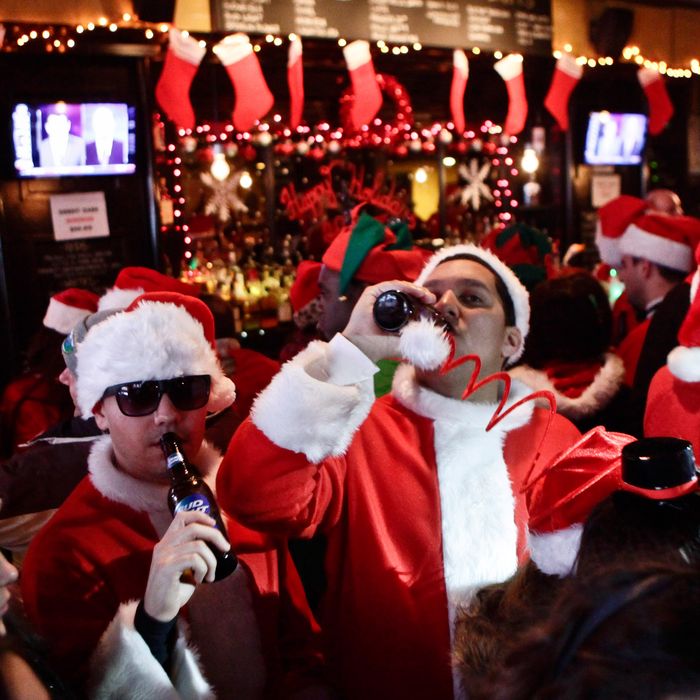 It's that time of year again.
Photo: Kena Betancur/Getty Images
A cadre of elected officials sent a letter to the State Liquor Authority asking them to help keep drunk-idiot marathon SantaCon in line this year by warning participating bars that they stand to lose their licenses if things get too rowdy. In addition, the 12 officials are requesting that the SLA take a more active role and place inspectors along the pub crawl's route. The officials who signed the letter, including Manhattan comptroller Scott Stringer and Manhattan borough president Gale Brewer, are also asking SantaCon to help regulate itself by kicking out overly intoxicated participants, and to use staff and volunteers to keep people from walking in the streets.
Last year, SantaCon organizers attempted to make inroads in Bushwick — but they were thwarted by local businesses and community members that wanted nothing to do with the event — and then promised to dial things back a bit after it was announced that a Millions March NYC would be hosted on the same day.
[DNAInfo]