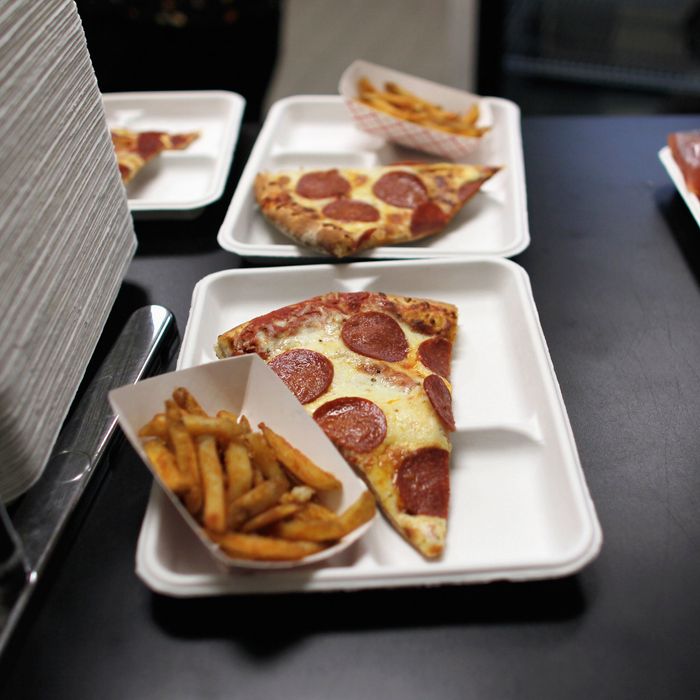 Needs more raw ants.
Photo: Joe Raedle/Getty Images
Daniel Giusti, the chef who's run Noma's kitchen since 2013, will soon leave fine dining entirely in order to take a crack at … making school lunches. Per the Washington Post, Giusti departs Copenhagen at the end of the month for Washington, D.C., where he plans to launch a food-service startup called Brigaid. The goal: giving American schoolkids healthy, delicious food. He says he's excited for a move in which he can potentially have a bigger impact than he would in restaurants: "There are a lot of great chefs out there and a lot of great restaurants, and coming back to the United States, I don't think I'm going to add a lot to the scene."
Giusti isn't the first chef to take a stab at improving school lunches, but where Brigaid's plan of attack differs is that he wants to refurbish school kitchens, or build brand-new ones when necessary, and then hire chefs to cook in them full-time. Before that can really happen, though, there are plenty of hurdles that must first be dealt with, likecomplicated school-lunch politics, picky kids, and federal nutritional standards (a world in which pizza sauce counts as a "vegetable"). As the Post notes, Giusti, a chef who's spent three years at a restaurant where a bill for two can top $800, now must try "to feed schoolchildren for .07 per lunch."
Giusti admits it's a "huge undertaking and a risky undertaking," but he seems pretty comfortable with the risk: "I have no problem giving it all I've got, and if I fail, I fail." He hopes to have the first Brigaid pilot program up and running by next fall.
[WaPo]