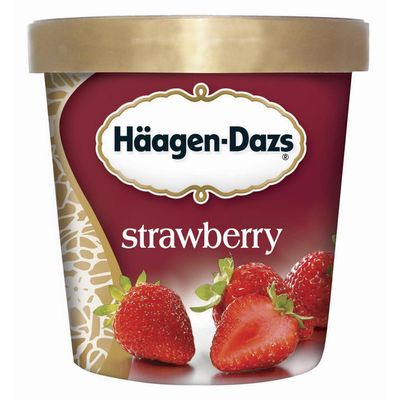 Häagen-Dazs' ice cream will be one of the cage-free-egg recipients.
Photo: Haagen-Dazs
Nestlé, the world's largest food company, announced this morning that it's going to start transitioning to 100 percent cage-free eggs in all of its U.S. food products. The company joins a number of other companies who have made similar pledges, but Nestlé will of course be the largest packaged-foods company to do so. Great news, but … followers of this industry-wide trend probably won't be surprised to learn that the full transition won't be complete until the year 2020.
Yet as Nestlé is quick to point out, this is five years away, not the 10 years that McDonald's, General Mills, and Dunkin' Donuts say it will take to switch. These waits have been explained as the mere result of logistics — there simply aren't enough cage-free eggs to satisfy these behemoths' vast demands. (Taco Bell, however, is already ready to throw a wrench in things, and that chain announced in November it only needs 13 months to make the switch.) In any event, a little context: McDonald's uses about 2 billion eggs per year; if you assume about 10 eggs equals a pound, that's 200 million pounds of eggs annually. Nestlé needs about 20 million pounds for all its products, which include Häagen-Dazs ice cream, Toll House cookie dough, Buitoni pasta, and Lean Cuisine frozen breakfast items.
As is also now de rigueur, Nestlé made this morning's announcement in conjunction with an animal-rights group, World Animal Protection. The group will monitor Nestlé's progress to ensure compliance. In the joint press release, it congratulates Nestlé on "putting animal welfare at the forefront of their purchasing power" and adds that cage-free commitments by it and other major food companies "have the power to bring about positive change at every level of the supply chain." Nestlé also says it's developing a game plan for sourcing cage-free eggs "in Europe and eventually the rest of the world."
[Nestlé]