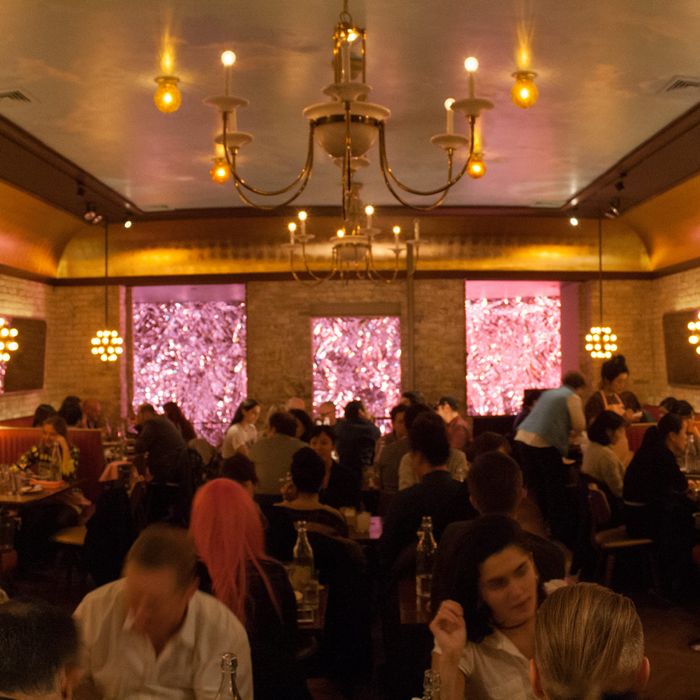 There will be dim sum carts.
Photo: Tirzah Brott/New York Magazine
Danny Bowien opened his rebooted Mission Chinese Food almost exactly one year ago today. Since then, it's been relatively smooth sailing with Angela Dimayuga's chicken feasts, pepperoni pizza, charcoal-infused cocktails, and great reviews. Now, finally, after 370 days of business, the crew has announced it will roll out brunch, starting on Christmas Day:
There will be Black Seed bagels baked in Mission's oven (will Bowien's squid-ink bagels make a triumphant return?), as well as dim sum carts. As Bowien tells Metro, of all places, "We're gonna have dim sum carts going around, but not with traditional dim sum … It's gonna be Mission Chinese Food: little plates of mapo tofu, and scrambled egg and tapioca dumplings."
It all starts 10 a.m. on Christmas morning, then brunch hours shift to 11 a.m. to 3 p.m. after that.