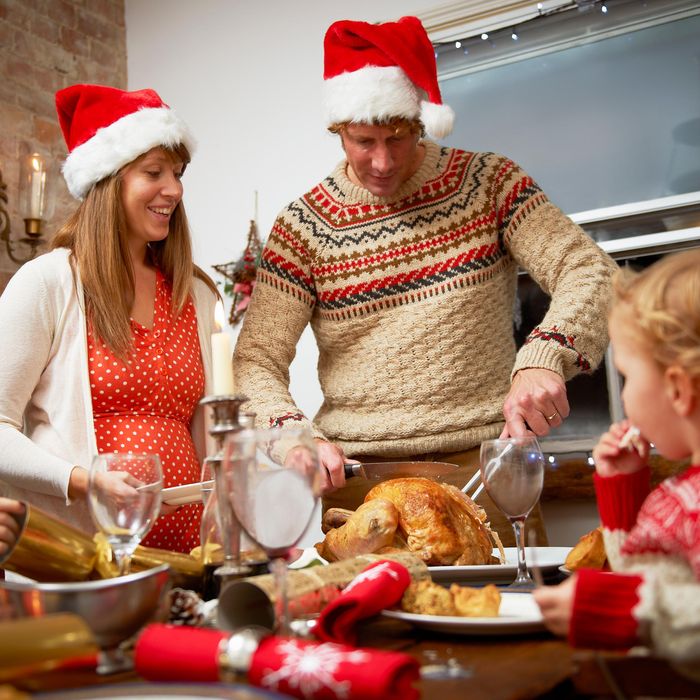 Strong sweater game.
Photo: Mike Harrington
It's that time: We've got beef to roast, stockings to hang, and gifts to wrap. So, with that in mind, Grub's shoving off a little early today. While it may be politically incorrect to do so, we'll be bold and wish you a Merry Christmas, if that's your thing.
We'll be back next week, but should you want to catch up on some food reading in the meantime, might we suggest you check out this list of 2015's best sandwiches, get to know Noma's new chef, learn why Oolong is so awesome, or find a new favorite chocolate.