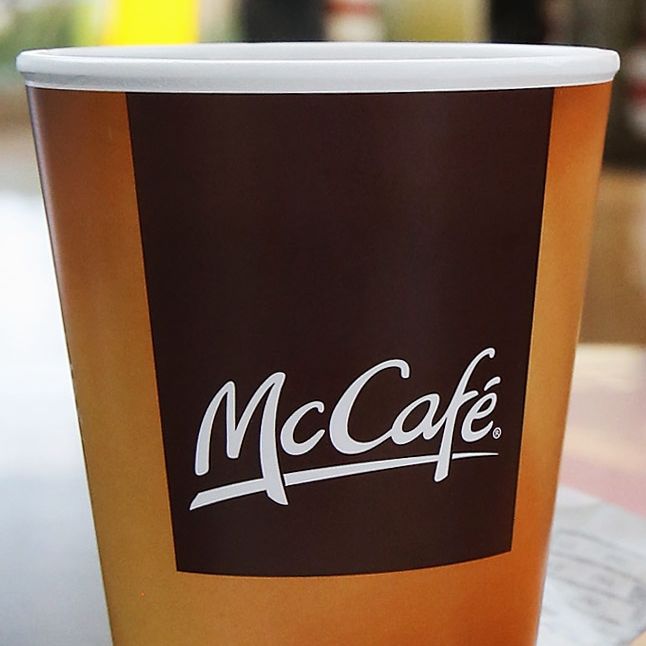 McPour-Over?
Photo: Scott Olson/Getty Images
Customers have learned to be reticent any time McDonald's unveils new "experiences," but this may have a shot: Mickey D's has just opened a McCafé in Canada that's nothing but a McCafé, further blurring the line between what separates a McDonald's from a Starbucks (actually, this is Canada, so make that from a Tim Hortons). Apparently it's part of McDonald's strategy to "build on its reputation as a leading coffee brand," which is a charitable self-image, but surely plenty of busy customers who find themselves hitting up the chain in the a.m. will applaud a dedicated caffeine-delivery outpost. Coincidentally, franchisees might, too: One big complaint of theirs has been the difficulty of operating what's, in effect, a mini coffee shop over at the corner of the counter.
The first of these stand-alone McCafés is in Toronto, at its big transit hub Union Station. Technically it's just a trial phase, but a second is already planned for 2016. Being a café, the shop required inventing a line of pastries (croissants, cheese danishes, a Mini Chocolatine that "offers chocolate in every bite"), and these new McCafé Bakery items will also roll out in actual Canadian McDonald's locations. There's a fancy Oreo McFlurry–esque affogato on the menu, too. Who says two years tops before the Golden Arches introduces the world to McPour-Overs?
[CBC]