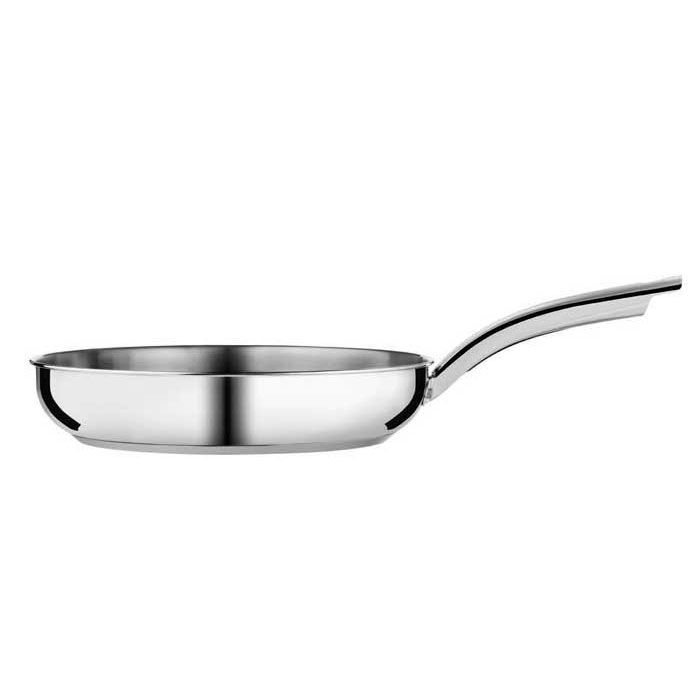 Watch out.
Photo: Martha Stewart
Martha Stewart's line of Macy's frying pans are apparently burning people — yikes! Though it sounds like a metaphor, the glitch is actually quite serious, especially if you read the Consumer Product Safety Commission's recall, which explains the problem — one that applies to more than 120,000 stainless-steel cookware sets sold since 2011 — as thus: "The metal discs that cover the frying pan's rivets can pop off and hit consumers, posing an injury hazard."
So far, seven people have reported these coverings somehow "flying off," and three people have sustained "bruises," "burns," or "welts." As for the remedy, the CPSC is pretty direct here, too: "Consumers should immediately stop using the 8 and 10-inch frying pans," and return them for whatever store credit Macy's is willing to give for two pans that originally came as part of a $170 ten-piece set.
[AP]