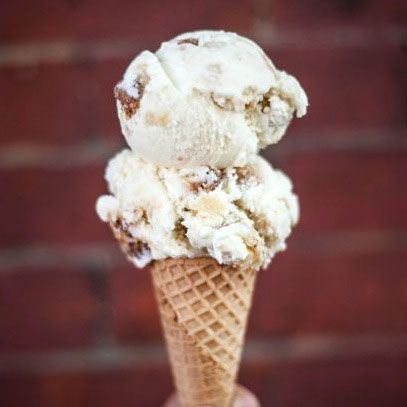 Ooey Gooey Butter Cake, on demand.
Photo: Ample Hills
It's hard to say which company has had a bigger year: Maple, the food-delivery start-up that expanded its reach and earned critical acclaim, or Ample Hills Creamery, which received a $4 million investment and became the official Star Wars ice-cream partner.
It makes sense, then, that the two would find each other: Starting on Monday, December 21, for a limited time, Maple will sell three Ample Hills pints: Ooey Gooey Butter Cake, Chocolate Milk & Cookies, and Peppermint Pattie. They'll each cost $10 and be available as add-ons to Maple meals, or on their own, ensuring that there's no need to put on pants to eat some of New York's best ice cream.