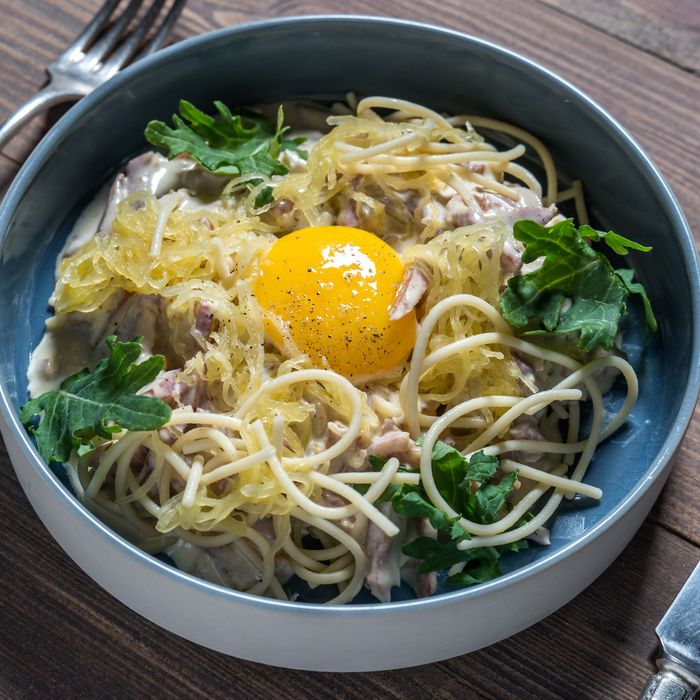 Spaghetti-squash "à la carbonara" with gluten-free corn spaghetti, a poached egg, roasted pastrami, pumpkin seeds, and rosemary.
Photo: Paul Wagtouicz
It's been a little over a year since Armand Arnal, Elisa Marshall, and Benjamin Sormonte opened Maman's first location on Centre Street, and the trio has capitalized on the café's popularity by opening a second outpost in Toronto and now a third in Tribeca, at 211 West Broadway. (Plus: A Greenpoint spot is on the way.) Tribeca's Maman, though, is a full-blown restaurant: It's open seven days a week, from 7 a.m. to midnight, with an expanded menu.
The 2,000-square-foot space is divided into two sections: Up front, customers can casually grab coffee and snacks during the daytime, and after 5 p.m., enjoy small plates and cocktails. There's a custom-designed, free-standing charcuterie slicer that the team imported from France, and Maman regulars will recognize plenty of the sandwiches, salads, and superb pastries.
The space in back is full-service and can seat 40 guests. This is where Maman will offer plated dishes, like stuffed calamari with raisins, roasted potatoes, black olives, and saffron, and scallop carpaccio with Mandarin oranges, nuts, and capers. There will also be brunch service on weekends. Take a look: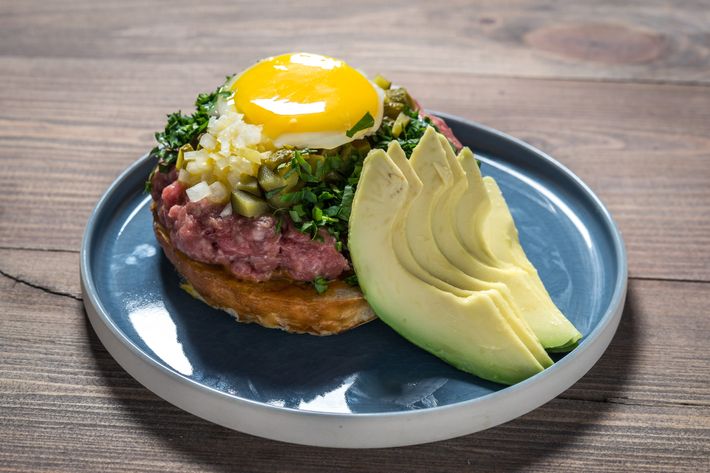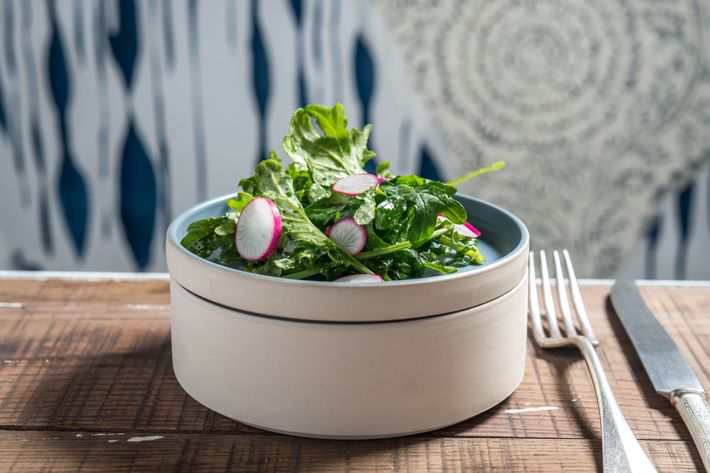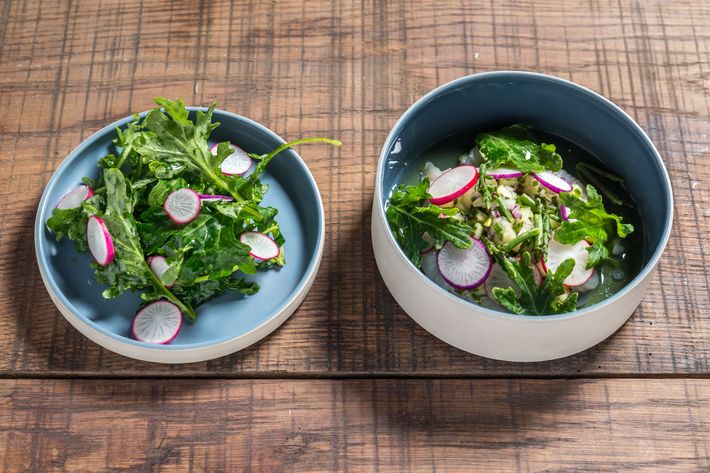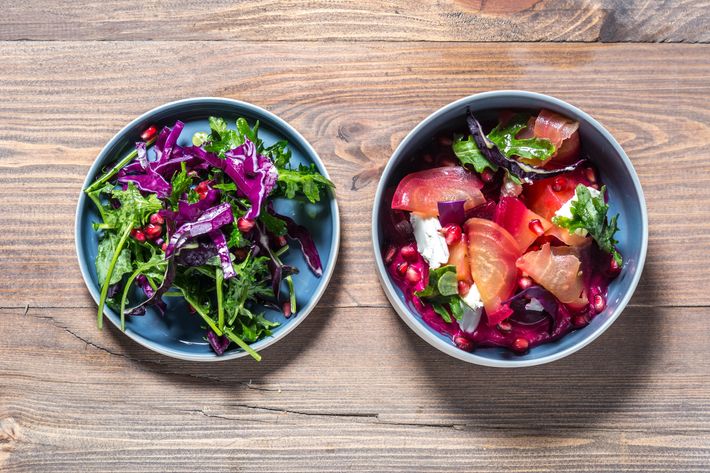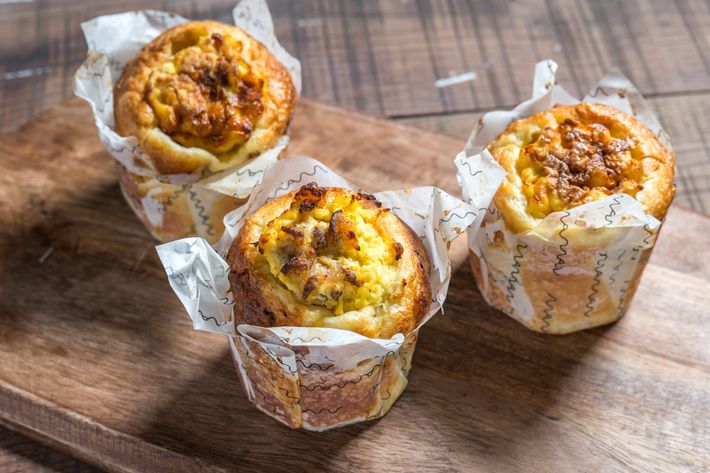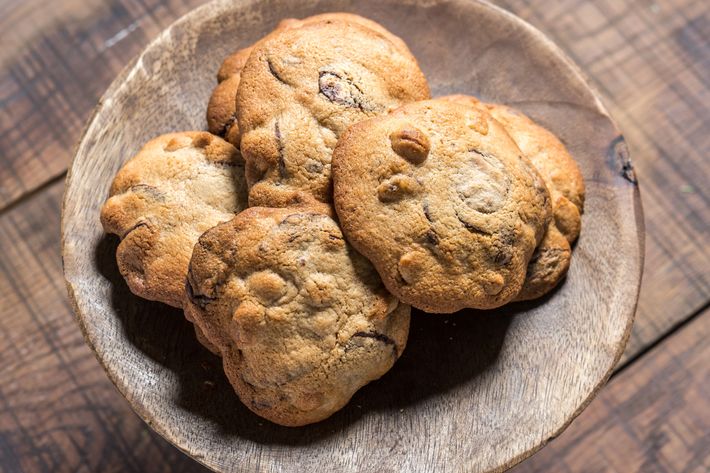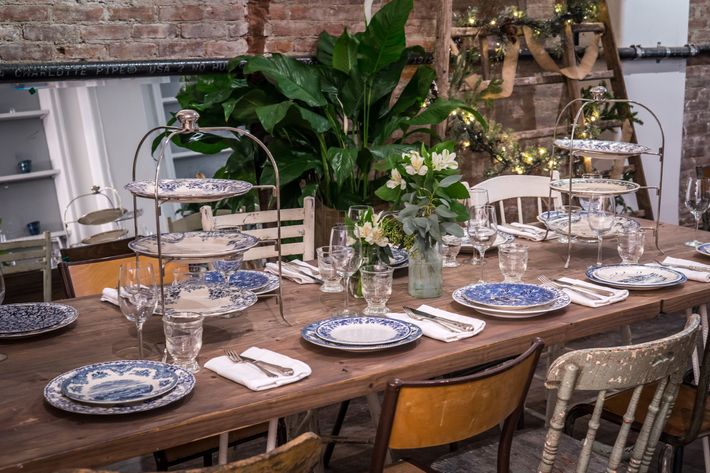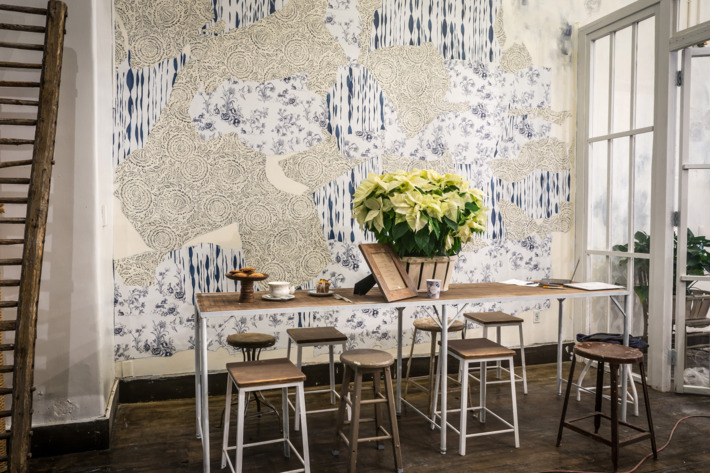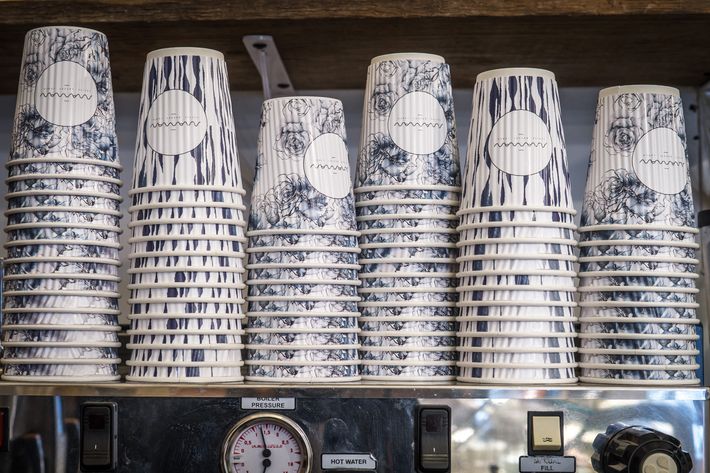 Menu [PDF]
Maman Tribeca, 211 West Broadway, 917-932-6514